Piers says Tyson Fury will owe him £1 Million if he fights again
We use your sign-up to provide content in ways you've consented to and to improve our understanding of you. This may include adverts from us and 3rd parties based on our understanding. You can unsubscribe at any time. More info
Evander Holyfield believes the proposed super fight between Oleksandr Usyk and Tyson Fury will be decided on 'heart' and 'will'. The former two-weight world champion wasn't able to choose a winner in the razor-close contest but affirmed that it will be won and lost by the fighter's intangibles.
Holyfield is widely considered to be one of the greatest boxers to ever lace up a pair of gloves. Real Deal finished his career in 2011 with a record of 44-10-2 having faced some of the greatest fighters of his generation. Over the course of a 26-year stint in the paid ranks, he became an undisputed heavyweight and cruiserweight world champion with big wins over Mike Tyson, George Foreman, and Larry Holmes.
As a result, there is perhaps no better man to break down the undisputed heavyweight unification clash. Giving his thoughts during a recent interview with FightHype, he said: "[Usyk] He's a talented fighter and, you know, boxing is about boxing.
"The smaller guy tends to have faster hands, move a little bit better, and I think he's a good fighter. When you're a good fighter you've got a greater chance than a big puncher.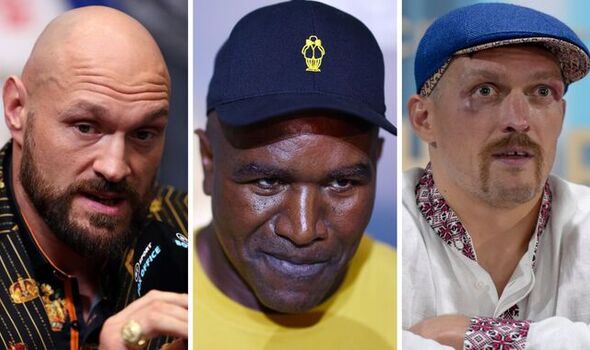 "Fury proved that he can fight inside, outside, and he has the experience. I think it will be difficult but you never know. Usyk's a good boxer, and you have to make some adjustments to fight [him]. It should be a challenging fight."
Holyfield then went on to reveal the deciding factor in the fight. He continued: "It has a lot to do with the heart, man. That's the difference. You can fight a guy that's 6'9 – it's the will that you have – it comes down to will."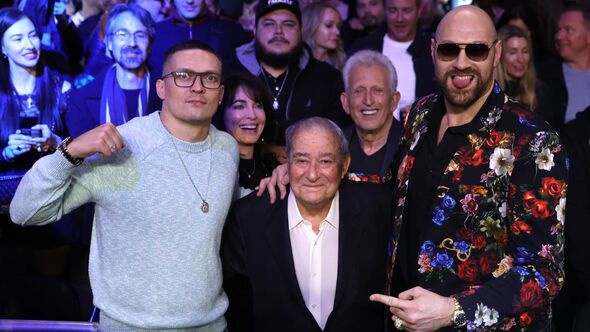 According to reports, both men are currently in negotiations to book the first undisputed heavyweight unification clash of the four-belt era. The contest was initially touted for December 17 in Riyadh, however, Fury's US promoter Bob Arum has since come out and stated that it is "highly unlikely" to happen in 2022.
Instead, a more realistic date of February 11 or February 18 was provided by the American who added that the Middle East is the most likely destination. Among the possible locations are Saudi Arabia, Qatar, the United Arab Emirates (Abu Dhabi) and also the United States (Las Vegas).
Source: Read Full Article
The post Usyk vs Fury super fight verdict delivered by Holyfield first appeared on europesportsnews.com.