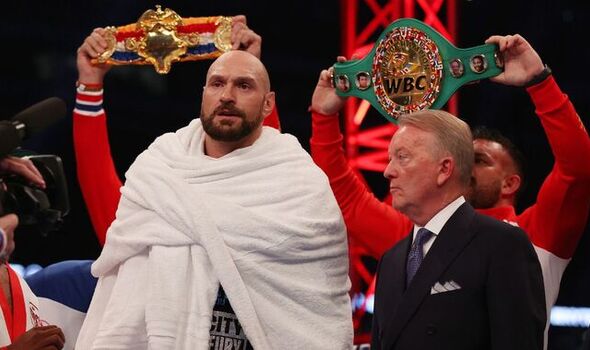 We use your sign-up to provide content in ways you've consented to and to improve our understanding of you. This may include adverts from us and 3rd parties based on our understanding. You can unsubscribe at any time. More info
Tyson Fury has revealed the tragic news that his cousin, Rico Burton, was stabbed to death last night. 'The Gypsy King' went on to call upon the government to end the "pandemic" that is knife crime in the United Kingdom.
My cousin was murdered last night,
stabbed in the neck, this is becoming ridiculous idiots carry knives. This needs to stop Asap, uk government needs to bring higher sentencing for knife crime, its a pandemic & you dont know how bad it is until its 1 of your own! Life is very precious & it can be taken away very quick enjoy every moment RIP RICO BURTON may the lord god grant you a good place in heven. see you soon #onlycowardscarryweapons
Source: Read Full Article
The post Tyson Fury makes heartbreaking plea over knife crime after cousin is stabbed to death first appeared on europesportsnews.com.