Greco-Roman wrestling has a long history of being a sport that is dominated by individuals who not only have great strength, but also a keen mind and the ability to size up their opponents quickly. We often recognize their power and might but fail to firmly grasp the skills, discipline, and determination that goes into mastering this incredible art of combat. In order to gain a more insightful understanding of the sport, we must take a look at those people who have truly risen to the pinnacle of the Greco-Roman style and no other name better comes to mind than Sergo Gogisvanidze.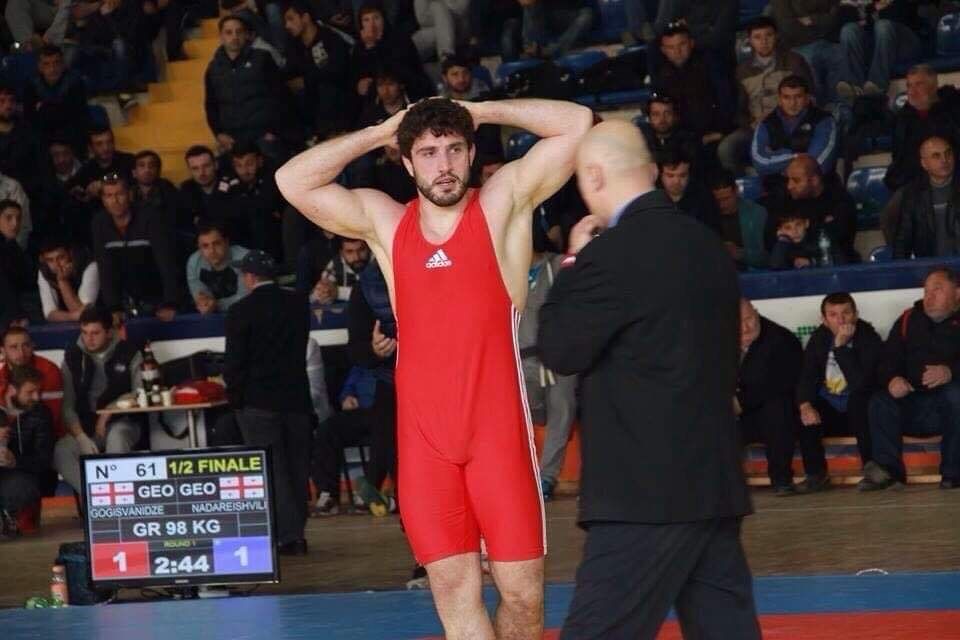 Sergo Gogisvanidze was born in Kutaisi, Georgia, and was encouraged by his father to explore various sports starting from the age of 9. Within a short amount of time, Sergo had taken a great interest in wrestling and his inherent talent to master the sport started to surface. But not even his family and friends during these years completely understood that his innate and extraordinary abilities would take him far beyond the norm.
By 2007, Sergo started his journey into the local limelight by taking 1st place in the 50th Anniversary International Greco Roman Wrestling Tournament of Teimuraz Apkhazava in his hometown of Kutaisi. By 2008, his fame had started to grow which allowed him to participate in international competitions in Bulgaria and Armenia where he took 1st place in both events. His determination and amazing talents continued to lead him to dominate in tournaments both locally and abroad.
As his fame spread, more and more people began to take notice and by 2010 he was invited to become a member of the official Georgian Greco-Roman Wrestling national team. This was not only a great honor for Sergo but also solidified his standing among his peers as someone who was bound for greatness. By 2011, he had received the prestigious award of being The Best Young Greco-Roman Wrestler in Georgia which propelled him even more.
Sergo Gogisvanidze's popularity within his sphere of influence was already climbing to great heights but one particular breakthrough in his life gave him a distinguished edge that set him apart from the others.
Arm throws in Greco-Roman wrestling have long been one of the core power moves that are used to bring an opponent to the ground. Traditionally, this has always been done by wrapping the arms around the opponent's waist and lifting him up in a way that almost resembles slinging a large sack of potatoes into the air. Sergo realized that although effective, this style of arm throw could be drastically improved.
By using his inherent abilities combined with his keen sense of understanding of his art, he developed a game-changing version of the arm throw that not only took the world of Greco-Roman wrestling by surprise but also solidified his name into the history books of this endearing sport forever.
His approach is to brilliantly use physics combined with strength to first observe which leg his opponent is using the most for support. This leg is going to be the most overworked and strained during a fight which in turn, creates weakness and instability. Instead of the traditional "potato sack" sling, Sergo grabs the competitor by the waist but uses his extraordinary power to pull him down towards the weak supporting leg so that the opponent's equilibrium is destabilized. As this movement takes place, Sergo immediately throws the opponent to the left or right which leaves his adversary both dazed and confused as to what just happened. This clever yet extremely effective move has given Sergo Gogisvanidze a magnitude of victories and has made him world famous at the same time.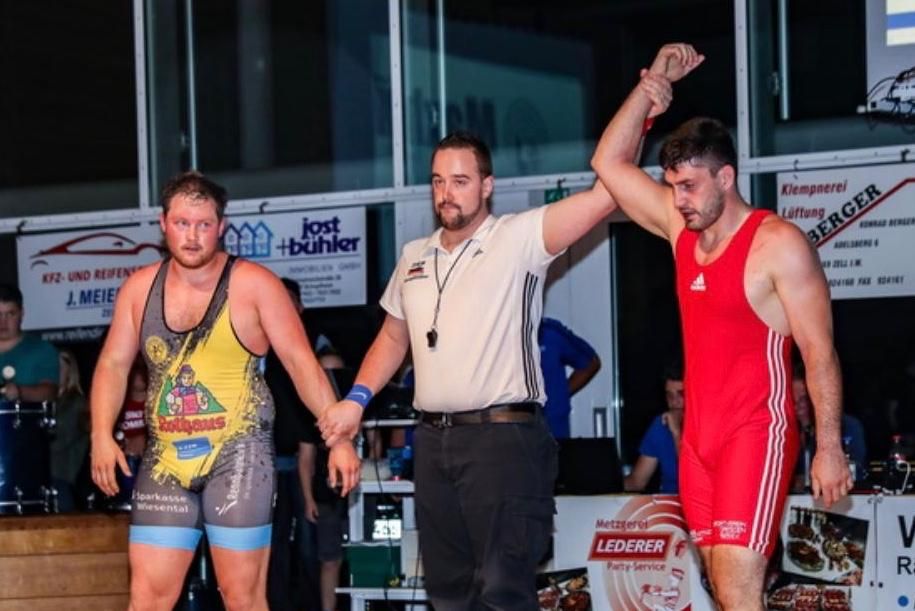 As he continued his climb to the pinnacle of Greco-Roman wrestling, Sergo's international notoriety became broader as his 1st and 2nd place victories around the world allowed others to hear of this remarkable athlete in action. This eventually led him to be invited to participate in several highly respected club leagues in Europe. In 2019, he had the honor of competing in the prestigious German Greco-Roman wrestling club known as SV Gresgen 1925. His reputation preceded him when he took 1st place in 15 out of 15 competitions that were held at the event.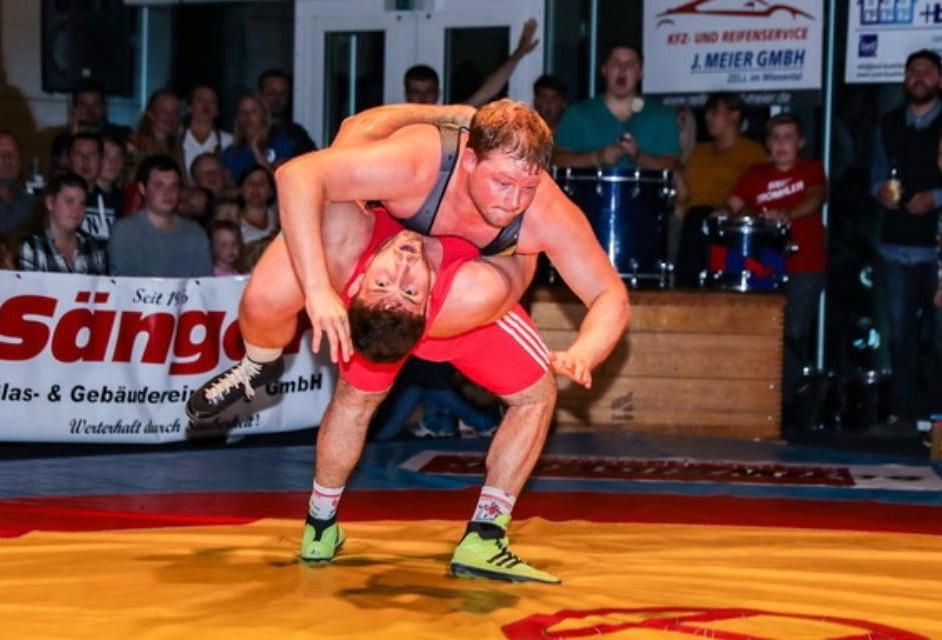 He was immediately invited to France the same year to teach a highly anticipated seminar at the French Lutte Sao Colmar club where he was able to educate other up-and-coming students on the ways to truly master the sport of Greco-Roman wrestling. At this point in his career, Sergo's fame had reached new heights and it wasn't long until his next big step upwards came calling: an invitation to the USA to help train Olympic athletes.
Photos from Olympic Camp, Atlanta , Georgia USA 2021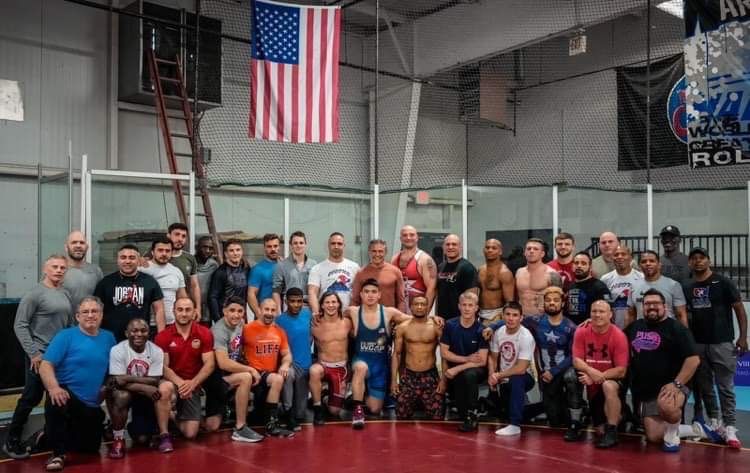 In 2021 Sergo was full of both excitement and awe as the next big adventure in his life began. He had been invited by Matt Lindland, head trainer for the US National Greco-Roman wrestling team, to help prepare the athletes for the 2021 Olympic Games in Tokyo. The Covid-19 pandemic had put a damper on many athletic competitions which unfortunately limited Sergo's outside exposure to his beloved sport. This new opportunity was like a breath of fresh air for him and he was determined to give it his all like always. The team was super appreciative of Sergo's contributions and learned a lot in the process.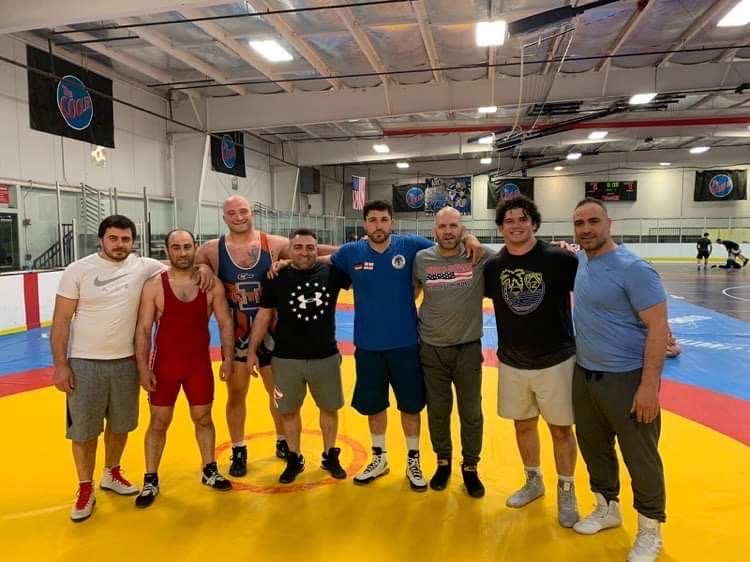 Being in the US opened up a lot of new possibilities for him and like always, his notoriety for achieving the remarkable in the world of Greco-Roman wrestling follows him wherever he goes. He is currently training at the Willpower Wrestling Club in Brooklyn for his next big tournament in NY which is taking place in November of 2022. His outstanding athletic abilities and phenomenal condition put him as a force to be reckoned with as he prepares to conquer the tournament ring around the US.
Sergo Gogisvanidze's vast knowledge and insight into Greco-Roman wrestling have shown the world that he is not only an incredible athlete but also an exceptional competition judge. Being invited to judge Greco-Roman events has been a great honor for him because it has allowed him to give back to the community while being involved in every aspect of this extremely competitive sport.
In 2016 and 2017 alone, Sergo was voted as Best Judge in 8 different international and regional Greco-Roman tournaments in Georgia. His multi-faceted abilities to achieve greatness in this highly renowned sport have given him incredible respect and admiration from people around the globe. Having him as a part of this discipline has been extremely beneficial and we are excited to see where his future takes him next.
It is easy to see that the sphere of Greco-Roman wrestling and Sergo Gogisvanidze are interwoven so that indeed, his name will be held as synonymous with the sport both now and for years to come.