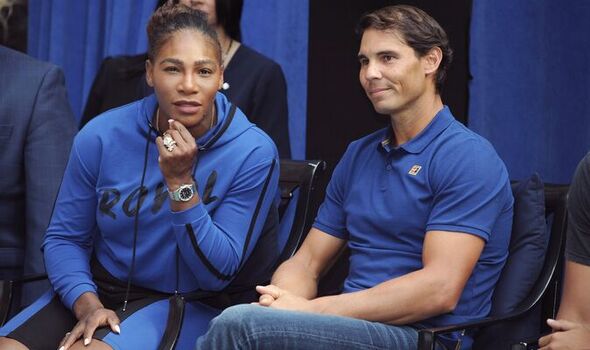 We use your sign-up to provide content in ways you've consented to and to improve our understanding of you. This may include adverts from us and 3rd parties based on our understanding. You can unsubscribe at any time. More info
Rafael Nadal has shared his feelings on Serena Williams' upcoming retirement after the 23-time Grand Slam champion gave a Vogue interview revealing the "countdown" to the end of her career was on. The pair have both spent the better part of the last two decades at the top of the game and the Spaniard shared his gratitude for all Williams has done for the sport.
Emma Raducanu's private feelings on Serena Williams clash shared
Williams sent shockwaves through the tennis world when she revealed that her retirement was imminent in a recent Vogue interview and cover shoot. While the American has not given a date for the end of her career, many believe she will call it a day at the conclusion of the upcoming US Open.
Along with her sister Venus and the Big Three, she has often been regarded as the 'greatest of all time' in tennis and as an athlete transcending sport. And one of her fellow former world No 1's and multi-Grand Slam champions has now spoken out on her upcoming retirement.
Transfer news: Man Utd deal in 48 hours, Ronaldo sent threat, £16m Chelsea offer
Nadal commented on the end of Williams' career for the first time as he returned to the Cincinnati Masters for the first time in five years, and said he "selfishly" didn't want to see the 40-year-old leave the sport. "She is one of the greatest sports [people] of all time," the Spaniard said of the 73-time title winner, noting that she had provided him with "plenty of memories".
JUST IN: Brazil icon Pele sends heartfelt message to Haddad Maia ahead of final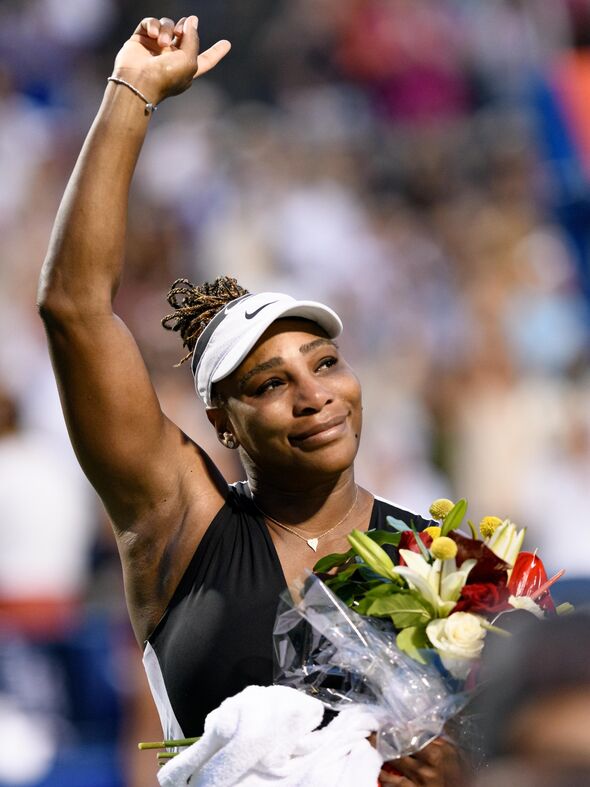 Williams turned pro back in 1995 and won her first Grand Slam singles title four years later, while Nadal turned pro in 2001 and won his first Major in 2005. After spending years dominating the WTA and ATP Tours, the 36-year-old said: "I feel lucky to share a tour for a long period of time with her.
"Of course, from a selfish point of view it's sad that she's leaving the tour but, on the other hand, we can't thank her enough for all the things that she did for our sport." While the ATP world No 3 didn't want to see his colleague leave the tour, he wished her well for the future.
DON'T MISS
Roger Federer parties with Calvin Harris in Ibiza as icon enjoys break
Emma Raducanu to partner Wimbledon champion Rybakina in Cincinnati
Emma Raducanu's private feelings on Serena Williams clash shared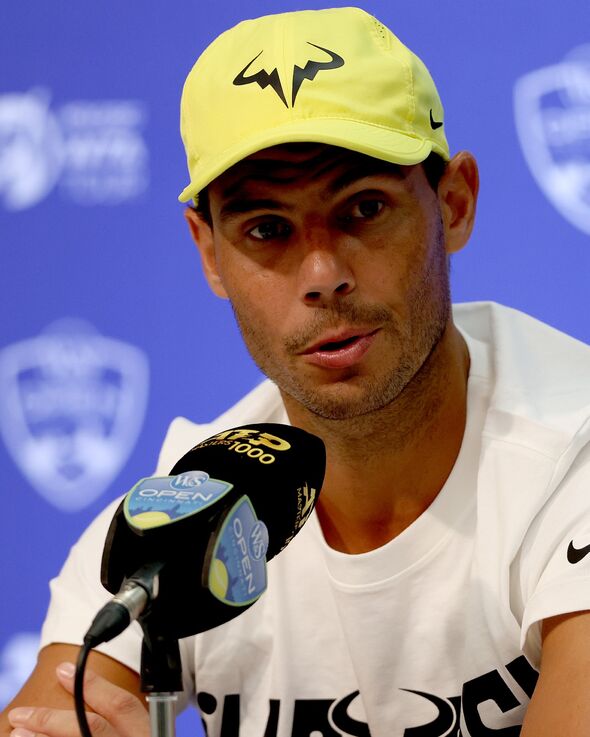 "I think she's an amazing inspiration for a lot of people around the world and I think she deserves to choose whatever works for her better at this stage of her life," he added. "So I wish her all the best."
Both Nadal and Williams are competing in Cincinnati next week, where the Spaniard is making his comeback from an abdominal injury that saw him forced to pull out of Wimbledon on the eve of his semi-final. The 2013 champion admitted that the issue could still be "dangerous" but was excited to be back at the tournament after five years.
Source: Read Full Article
The post Rafael Nadal shares 'selfish' view on Serena Williams' upcoming retirement with GOAT claim first appeared on europesportsnews.com.