Lando Norris and Daniel Ricciardo at 2022 McLaren launch
We use your sign-up to provide content in ways you've consented to and to improve our understanding of you. This may include adverts from us and 3rd parties based on our understanding. You can unsubscribe at any time. More info
Oscar's Piastri's bombshell Alpine snub could well prove costly for McLaren star Daniel Ricciardo. Piastri shocked the Formula 1 world on Tuesday evening, after claiming he would not be racing for Alpine in 2023.
This came after the French-owned constructors had confirmed that the current reserve driver would be stepping up to take one of their two driver spots for next campaign, after it was announced that Fernando Alonso was on his way to Aston Martin. An Alpine statement read: "After four years as part of the Renault and Alpine family, Reserve Driver Oscar Piastri is promoted to a race seat alongside Esteban Ocon starting from 2023."
Remarkably though, the 21-year-old from Melbourne came out with his own statement on social media, claiming that there was no agreement in place and that he would not be racing for Alpine next year. Piastri said: "I understand that, without my agreement, Alpine F1 have put out a press release late this afternoon that I am driving for them next year.
"This is wrong and I have not signed a contract with Alpine for 2023. I will not be driving for Alpine next year." Amid the chaos, one man who could well be heavily affected by Piastri's snub is his fellow Australian, and F1 stalwart Ricciardo.
JUST IN: George Russell reacts as Alex Albon trolls Oscar Piastri and Alpine over new Williams deal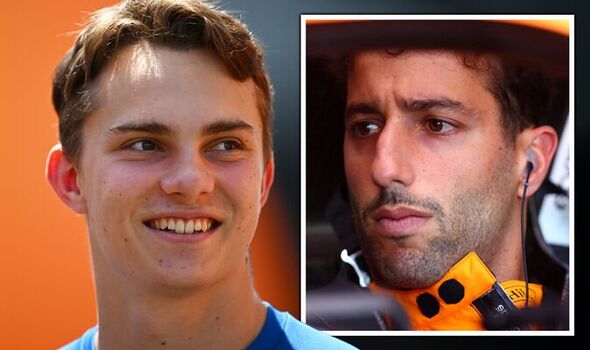 The 21-year-old has been heavily linked with a move to McLaren for next season, and the man making way for him could well be Ricciardo. In July, it was reported that Piastri's manager and former driver Mark Webber was pushing for a move to the Woking-based team.
Speaking after last month's Austrian Grand Prix, Sky Sports' Ted Kravitz assessed the move, and the implications it could have on Ricciardo. He said: "There are lots of rumours around as to why Oscar Piastri, the Alpine reserve, has not signed for Williams. Could the delay be that he and his manager Mark Webber are looking at potentially replacing Daniel Ricciardo at McLaren?
DON'T MISS
Lewis Hamilton bids farewell to F1 fans: 'Going to miss this energy'
Max Verstappen's strategist explains change that led to Hungary win
Jeremy Clarkson claims he is 'no longer allowed' to criticise F1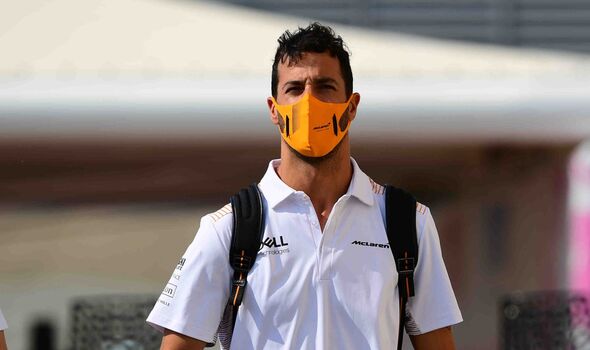 "Ricciardo, maybe it looks more like, actually, McLaren will come in with a late offer for Oscar Piastri and nick him from under Williams' nose and offer him Daniel Ricciardo's seat for 2023. Obviously, that would leave Daniel Ricciardo maybe going to drive for McLaren somewhere else (in another racing series) or doing something else altogether."
Addressing Piastri's McLaren links, Alpine boss Otmar Szafnauer said on Tuesday: "I'm not privy to whatever pre-arrangements he has with McLaren, if any at all. But I hear the same rumours that you do in the pitlane. But what I do know is that he does have contractual obligations to us. And we do to him. And we've been honouring those obligations all year."
Source: Read Full Article
The post Oscar Piastri's Alpine F1 bombshell could be bad news for Daniel Ricciardo first appeared on europesportsnews.com.