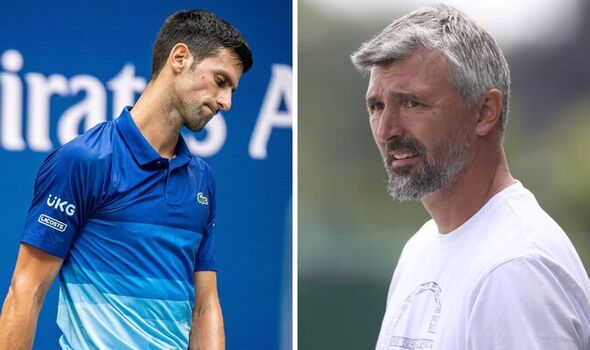 We use your sign-up to provide content in ways you've consented to and to improve our understanding of you. This may include adverts from us and 3rd parties based on our understanding. You can unsubscribe at any time. More info
Novak Djokovic's coach has admitted he has little hope that his charge will be able to play the upcoming US Open. The final Grand Slam event of the year begins in six weeks and American travel restrictions still ban unvaccinated foreign nationals from entering the country. The world No 7 is still waiting to see if the rule will be dropped in time to compete but Goran Ivanisevic doesn't seem positive.
Djokovic could be kept from playing a Grand Slam tournament over his vaccination status for the second time this season. The 21-time Major champion started the year by being deported from Australia when his visa was cancelled twice as the government failed to accept an exemption given by the Aussie Open and ruled that his presence would "excite anti-vax sentiment".
And the 35-year-old looks set to find himself shut out of the upcoming US Open, with the United States still not allowing unvaccinated travellers into the country, much like Australia in January. Djokovic has also all but ruled out seeking an exemption this time around, saying: " I don't think exemption is realistically possible. If that is possibility, I don't know what exemption would be about."
But his own coach has now admitted there is a better chance of him winning next week's Croatia Open as a retired 50-year-old than there is Djokovic being able to play the US Open. Former world No 1 Goran Ivanisevic was pessimistic when discussing the Serb's chances of getting to compete in Flushing Meadows from August 29.
JUST IN: Russian tennis star hits back at 'crime' claim after coming out as gay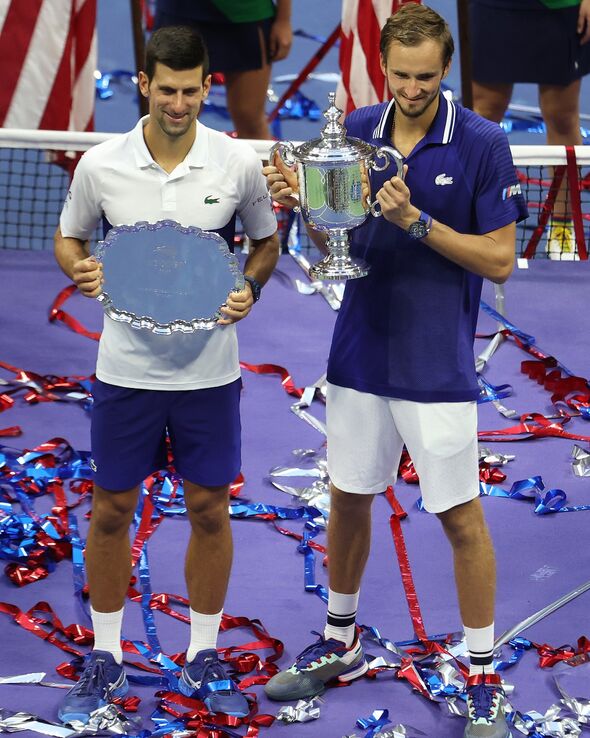 "I am more optimistic that I will win Umag if I get an invitation from Tomislav [Poljak, tournament director], than Djokovic will triumph at the US Open," the Croat said ahead of next week's tournament, while staying in the host town.
And the 2001 Wimbledon champion slammed the logic behind the United States stopping Djokovic from entering the country to compete as he claimed players were "infected" at all three of the previous Majors this year. "He made a decision that he will not change. He doesn't want to put it in his body. I respect his decision and support him," Ivanisevic said of Djokovic's choice not to get jabbed.
DON'T MISS
Russian sport head supports Kasatkina as tennis pro comes out gay
Berrettini on 'absurd' Covid chaos that forced him out of Wimbledon
Russian state turns on Daria Kasatkina as tennis star comes out as gay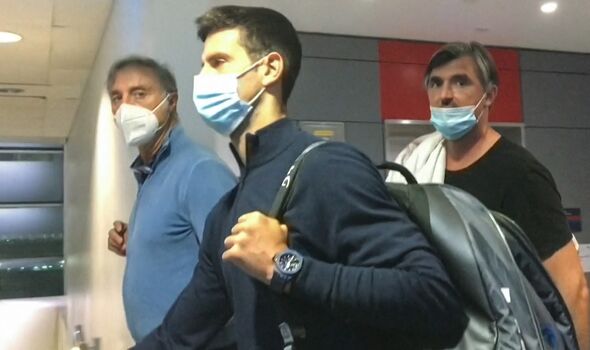 "I got vaccinated, but I hope that this madness, which has been following us for two years, will stop soon. Tennis players played infected in Australia and at Roland Garros and Wimbledon. An unvaccinated person who is not infected cannot enter the USA, but a vaccinated person who is infected can. That person can also infect hundreds of others. It's crazy."
Despite the Croat's concerns, four American politicians have now come out to support Djokovic and pressure Joe Biden into changing the rules to allow the world No 7 to compete. Fomer Trump aide Richard Grenell and current Wisconsin Senator Ron Johnson became the latest political figures to slam the ban, with Johnson tweeting: ""Has anyone noticed the vaccines are NOT preventing infection and transmission? The mandates are idiotic, pointless and destructive. How many jabs did Fauci get? Banning Djokovic would be equally stupid."
Source: Read Full Article
The post Novak Djokovic's coach gives grim assessment of US Open chances as ban remains first appeared on europesportsnews.com.