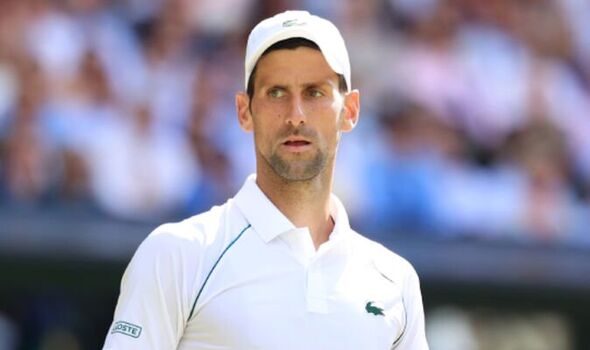 We use your sign-up to provide content in ways you've consented to and to improve our understanding of you. This may include adverts from us and 3rd parties based on our understanding. You can unsubscribe at any time. More info
Novak Djokovic has received an apology amid the reaction to his US Open ban due to his Covid-19 vaccination status. The three-time tournament winner is unable to compete in New York this year as foreign visitors to America are required to be vaccinated against Covid-19.
The Serbian officially withdrew from the Major on Thursday, two hours before the draw was made as he took to social media to inform his fans of the news. "Sadly, I will not be able to travel to NY this time for US Open," Djokovic tweeted.
"Thank you #NoleFam for your messages of love and support. Good luck to my fellow players! I'll keep in good shape and positive spirit and wait for an opportunity to compete again. See you soon tennis world!"
US Davis Cup captain David Fish apologised to Novak in a response to his tweet. "Politics win again," Fish wrote. "Sorry Champ." The decision to refuse Djokovic entry into the US has also been slammed as "complete bull****" by former Assistant Secretary for Public Affairs for the U.S. Department of the Treasury Monica Crowley. "This is complete bull****," Crowley wrote on Twitter. "It was NEVER about the virus or the shots. It was ONLY about power and control. Still is – and always will be."
JUST IN: Emma Raducanu situation branded 'so complicated' as concerns raised ahead of US Open
The law keeping Djokovic from competing for his fourth US Open title has been criticised as several politicians have demanded that President Joe Biden makes an exemption to allow the 35-year-old to play. While British oncologist Karol Sikora has claimed that the decision is "not a move based on science" and that the Serbian star should be allowed to take part in New York.
"So Novak Djokovic is still unable to compete?" Sikora wrote. "The Americans have far bigger public health problems to deal with than Djokovic or other unvaccinated travellers. Continuing to force the unvaccinated out of society is not a move based in science. Let Novak play!"
DON'T MISS:
John McEnroe talks through Roger Federer retirement plan as Swiss ace eyes comeback
Andy Murray undergoing tests after suffering persistent issue in build-up to US Open
Andy Murray explains why US Open retirement isn't 'part of Serena Williams' storyline'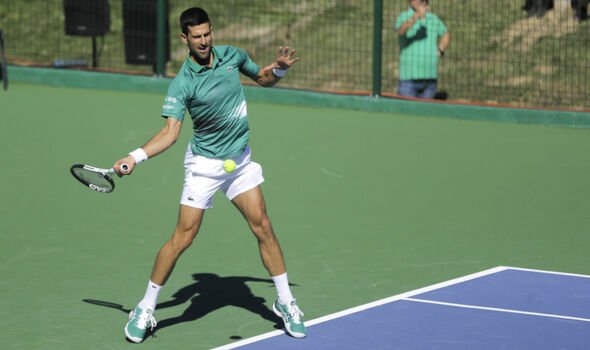 Actress and former MMA fighter Gina Carino has called on the other competitors to boycott the tournament in a response to Djokovic not being able to play. "If all the tennis players boycotted the @usopen until @DjokerNole was permitted to play it would cause change," Carino tweeted.
"The silence of our colleagues, countrymen, media, family & friends is what hurts the most. THIS ALL FALLS APART WHEN WE STAND TOGETHER. When will you have had enough?"
On Wednesday, the Centers for Disease Control and Prevention reviewed the section of their website stating the travel restrictions on unvaccinated non-US citizens and did not alter the rule that they were banned from entering the country, as Djokovic was holding out hope that the national public health agency would loosen restrictions to allow unvaccinated foreign nationals to travel to the US.
Source: Read Full Article
The post Novak Djokovic receives apology as US Open ban slammed as 'complete bull****' first appeared on europesportsnews.com.