Conor McGregor's parties with Wayne Lineker at Ibiza beach club
We use your sign-up to provide content in ways you've consented to and to improve our understanding of you. This may include adverts from us and 3rd parties based on our understanding. You can unsubscribe at any time. More info
Conor McGregor's fiancee, Dee Devlin has left a flirty comment on the Irishman's latest Instagram post shortly after the couple's 'sex act' video made the rounds on social media. Devlin was clearly impressed by McGregor's ripped physique, as she wrote "yes Daddy" in the comment section of an Instagram multi-post of Notorious breaking a sweat in the gym.
McGregor has been away from the Octagon since breaking his leg in July 2021 during his last outing against Dustin Poirier and is currently living it up as he travels the world on his private yacht. The UFC star has visited some incredible locations during his training getaway and has kept fans updated every step of the way.
On Saturday, the 33-year-old posted a video of himself on a yacht which, according to fans, showed him and his soon-to-be wife performing oral sex on the boat's top deck. The now-deleted Instagram story appeared to briefly show his fiancee's head before panning to a stunning sea view from the top deck of his boat.
McGregor followed this up with a shirtless picture of himself with the caption: "If you're getting it, get it top floor of the triple deck," leading fans to further affirm that what they saw was in fact a 'sex act'.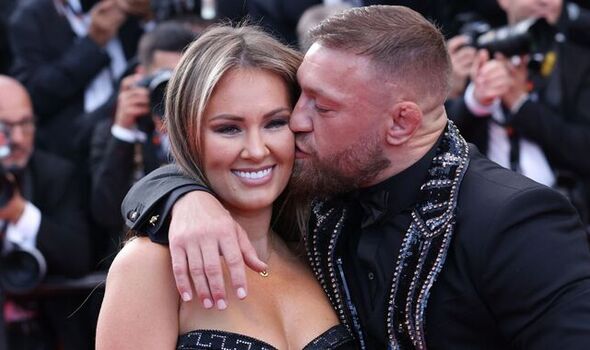 One fan wrote: "Did Conor McGregor really just post himself getting head on IG story?"
Another agreed, tweeting: "Conor Mcgregor really posted himself getting head on his boat."
A third added: "Did this dude just post a video of Dee topping him off? Conor McGregor is a different breed."
But not everyone was convinced. "I really think he's rubbing his wife's hair. People love to overreact lmao," wrote one user.
View this post on Instagram

A post shared by Conor McGregor Official (@thenotoriousmma)
"I honestly think his wife is just sleeping on his lap," suggested another.
According to reports, the former two-weight UFC champion is expected to return to action around February or March next year. Among the possible opponents are Charles Oliviera, Alexander Volkanovski, Henry Cejudo, and Michael Chandler – with the latter being the most likely.
There has been rampant speculation as to whether the former two-weight world champion will return to competition at all following the announcement that he will make his big screen debut in an Amazon Prime remake of 80s action classic Road House. But according to his social media, McGregor is maintaining a rigorous exercise schedule and is in tremendous shape ahead of his UFC comeback.
Source: Read Full Article
The post McGregor called 'daddy' in flirty comment by fiancee after 'sex act' first appeared on europesportsnews.com.