Lando Norris and Daniel Ricciardo at 2022 McLaren launch
We use your sign-up to provide content in ways you've consented to and to improve our understanding of you. This may include adverts from us and 3rd parties based on our understanding. You can unsubscribe at any time. More info
Lando Norris has sent a classy message to Daniel Ricciardo after it was announced the Aussie would depart McLaren at the end of the season. Ricciardo has only scored 19 of McLaren's 95 points this season and sits 12th in the Drivers' Championship, behind Kevin Magnussen of Haas.
Pressure has been mounting on the 33-year-old to turn around his form but McLaren have decided against keeping the ex-Red Bull star for the remainder of his deal, which was due to expire after the 2023 season.
Instead, Ricciardo and McLaren will go their own ways at the end of the current campaign, with Norris set to get a new team-mate from next year.
Recommended:
Most inspirational female sporting moments – Womens Euros 2022 victory takes top spot
Norris wrote: "What a ride @danielricciardo. From that moment in Monza, to the laughs we've had out of the car, it's been a joy working with you these last two years. Whatever's next I wish you all he best, let's have a mega next few months."
In a statement released by the team, Ricciardo said: "It's been a privilege to be a part of the McLaren Racing family for the last two seasons but following several months of discussions with Zak and Andreas we have decided to terminate my contract with the team early and agree to mutually part ways at the end of this season.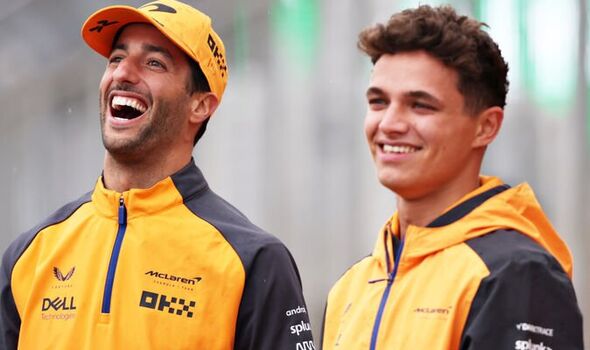 "I'll be announcing my own future plans in due course but regardless of what this next chapter brings, I have no regrets and am proud of the effort and work I gave McLaren, especially the win in Monza, last season.
"I've enjoyed working with everyone at McLaren both trackside and back in Woking and will be giving my all on and off track as we enjoy the remainder of the season together. I've never been more motivated to compete and be a part of a sport that I love so much and look forward to what comes next."
McLaren team principal Andreas Seidl added: "I would like to thank Daniel for his dedication and contribution over the last two seasons so far.
"Despite the shared challenges, he has always turned up with a fighting spirit and positivity and helped the entire team to always keep pushing forward. We will never forget that memorable race win in Monza which was a great boost for the whole team.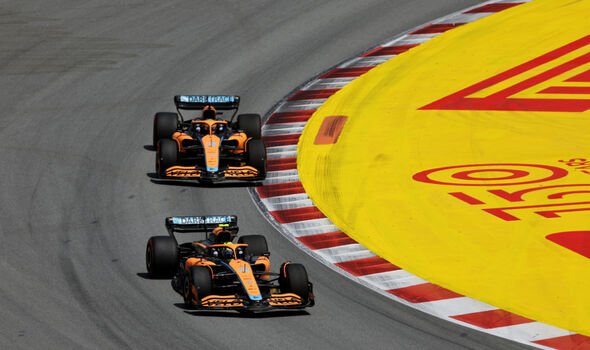 "We still have an important battle in the Constructors' Championship ahead of us for the remainder of the season and we look forward to battle this out with Daniel and Lando."
And McLaren CEO Zak Brown commented: "Daniel has been a great addition to McLaren, and it's been a pleasure working with him. I'd like to thank him for all of his efforts over the last two seasons both trackside and back at base.
"It's no secret that we hoped we could achieve more together but seeing him stand on the top step of the podium as a McLaren driver was a highlight. We wish him well for the future and let's go enjoy the rest of the season together."
Source: Read Full Article
The post Lando Norris pays tribute to Daniel Ricciardo with classy message after McLaren axing first appeared on europesportsnews.com.