From a weak child to a renowned and respected wrestling master and coach, Kamolkhon Kasimov has passed his way with achievements and contributions to wrestling that can be evaluated as an indelible mark on the industry.
Early Life
Kamolkhon Kasimov was born in the bustling city of Tashkent, Uzbekistan, in 1979. At a young age, his father encouraged him to take up sports training to grow stronger as he developed.
At first, Kasimov faced many rejections from potential coaches and mentors due to his fragile physical condition. Even as a child, these rejections couldn't stop Kasimov. His determination grew stronger until he found a coach willing to train him.
Kasimov soon developed a strong love for Greco-Roman wrestling, a European form that emphasizes unbalancing opponents and pinning them to the carpet. He embraced the challenge of accomplishing this feat and pursued further training in the sport as he grew older.
Education and Training
He later attended the Uzbek State Institute of Physical Education to continue pursuing his dreams. Here, he honed his skills and laid a firm foundation for a future in the wrestling industry. He also used this time to undertake various training programs and courses to expand his knowledge and expertise further.
These programs took place at esteemed institutions, including the non-state training school "Sport Trening Plyus," the Academy of Public Administration, and the Ministry of Culture and Tourism of Uzbekistan. He learned a combination of skills in both wrestling and coaching, preparing him for both competitions and becoming a mentor to other wrestlers in the future.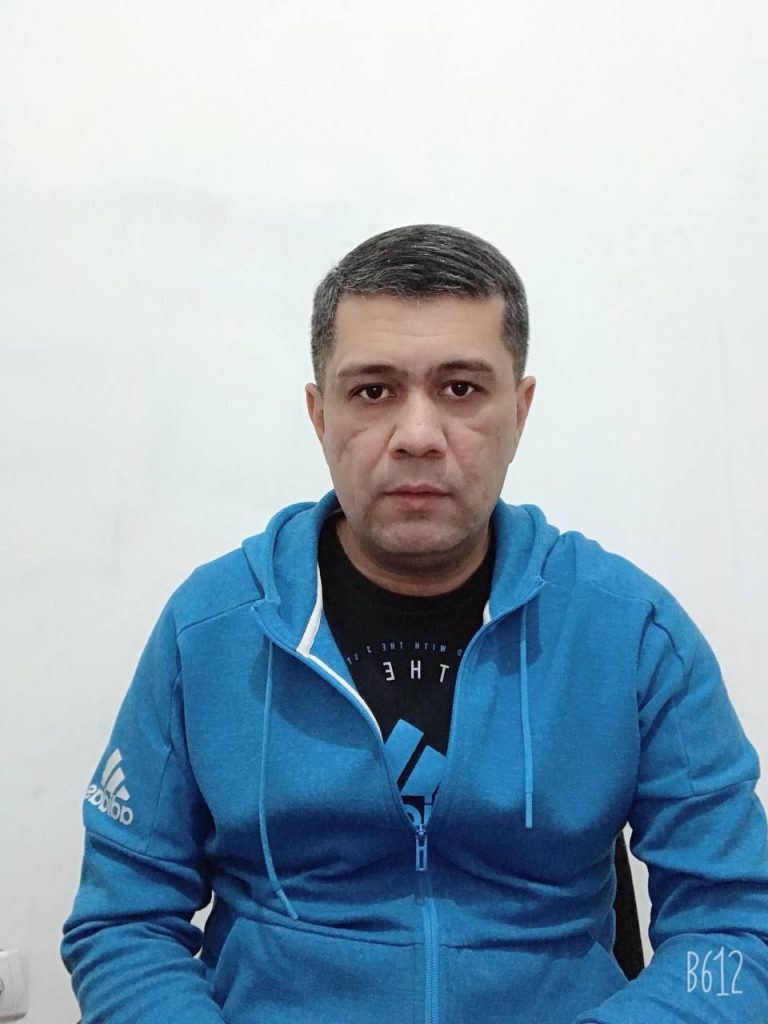 Accomplishments in Wrestling
Once Kasimov was trained by a variety of programs, learned a combination of medicine and physiology, and earned some experience in local competitions, he set off to pursue his professional goals.
After graduation, he joined the Children and Youth Sports School, where he served for over 15 years. Here, he conducted classes, developed individualized training approaches for students, prepared students for competitions, and encouraged their growth both on and off the mat. He was highly praised by the school, students, and families for his work, as his success in coaching evidenced his expertise.
In 2007, Kasimov earned 3rd place in the Championship of the Republic of Uzbekistan in Samarkand. A year later, he earned 1st place in the Championship of the Republic of Uzbekistan in Tashkent. These victories propelled him further, giving him additional wins at international championships, including the top spot in the Uzbekistan International Tournament in Navoi in 2010 and 2011.
Though he certainly loves to compete, his true passions lie in mentoring and nurturing young talents. From 2005-2012, he had the opportunity to guide young wrestlers as a member of the national team of the Republic of Uzbekistan in Greco-Roman Wrestling. Two of his former pupils, Bakhromov Ilkhom and Yusupov Muhammadkodir, have won several significant titles in various international and Asian championships.
Future Direction
Kasimov's journey has been a testament to the power of perseverance, passion, and unwavering dedication to Greco-Roman wrestling. Despite his success in Uzbekistan, Kasimov's interests have been pulled in a different direction.
In an attempt to seek greater experiences, he set out for the United States, where he felt called due to its open-mindedness and diverse opportunities. In the US, he felt his passions could flourish even further, uninhibited by societal norms he may have encountered back home.
Since relocating to the US, Kasimov has further expanded his skills and knowledge in both wrestling and coaching. Going forward, he yearns to continue his journey of mentorship for young wrestlers.
Currently, he is working toward certifications at the professional coaching level to do what he loves. With his undying passion for Greco-Roman wrestling and nurturing the talents of youth in this great sport, Kasimov serves as an inspiration to many.
About the Author
Cassie Barklow has been freelance writing across the web for over seven years. When she isn't writing about the latest and greatest, she's probably out on a hike with her wife, Marie, and their beagle, Cooper.