John McEnroe says 'we all learn from our mistakes'
We use your sign-up to provide content in ways you've consented to and to improve our understanding of you. This may include adverts from us and 3rd parties based on our understanding. You can unsubscribe at any time. More info
Tennis legend John McEnroe has given his thoughts on the sport's big three Rafael Nadal, Novak Djokovic and Roger Federer, with the seven-time Grand Slam winner giving "the slight edge" to Nadal.
Nadal, Djokovic and Federer are the only men's players to have won 20 Grand Slam singles titles and McEnroe is a big fan of all three, but says he relates to Djokovic who is "like the human dartboard". Speaking to the Times, McEnroe said: "Roger is the most beautiful player I've ever seen.
"He's like an updated version of Rod Laver. I'd never seen anyone that tried harder than Jimmy Connors but Nadal has succeeded in that.
"Djokovic is like the human dartboard, which I can relate to." When asked which of them he felt was the best, McEnroe gave Nadal "the slight edge" over Djokovic and Federer.
JUST IN: Andy Murray hits back at critics telling him to retire before US Open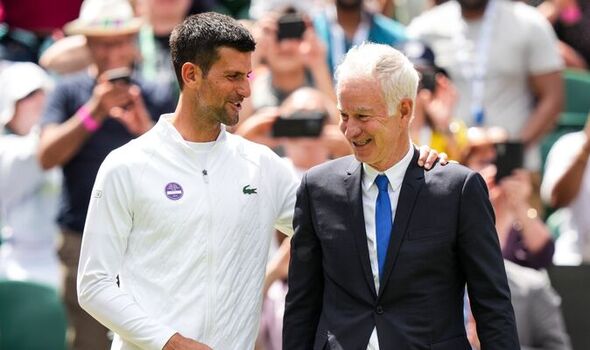 In a separate interview with Tennis365, McEnroe said Djokovic is "the most mentally tough player" but Nadal is "the greatest effort player". He said: "Novak hasn't gotten the credit he deserves, he is a class act.
"I don't agree with his decision not to get vaccinated, but I respect it. He is one of the fittest guys in the world and everything he puts into his body, he is watching carefully.
"It's unfortunate that it's come to this situation where it has been a train wreck for him. A total debacle. To the point where he way he was thrown out of Australia, are you kidding me?
DON'T MISS
Emma Raducanu clarifies Tursunov coach link up after Russia warning
Andy Murray pledge by Citi Open boss after Brit's prize money donation
'Next Rafael Nadal' Carlos Alcaraz seeks Wimbledon revenge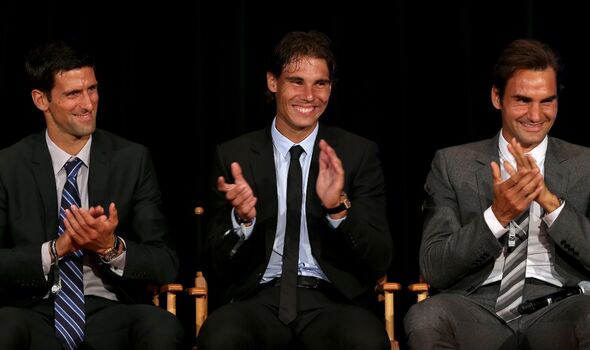 "The way that all played out was just horrible, so I respect him even more that he has overcome these things. He has to be the most mentally tough player I've ever seen on a tennis court.
"Nadal is the greatest effort player, but Djokovic mentally in unbelievable. What he is able to deal with and still to succeed at this extraordinary level."
Source: Read Full Article
The post John McEnroe calls Djokovic a 'human dartboard' in Nadal and Federer comparison first appeared on europesportsnews.com.