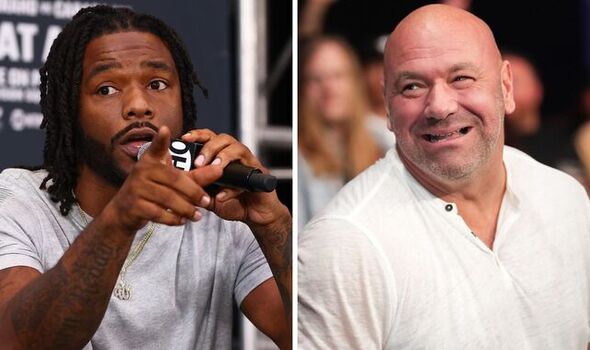 We use your sign-up to provide content in ways you've consented to and to improve our understanding of you. This may include adverts from us and 3rd parties based on our understanding. You can unsubscribe at any time. More info
Jake Paul's new opponent Hasim Rahman Jr has vowed to slap UFC President Dana White "in the mouth" after his comments about the Baltimore boxer. Rahman Jr has been brought in to replace Tommy Fury on August 6 after the Brit was denied entry to the United States.
Paul's choice of opponent puzzled White, who told assembled media at a recent press conference that he should have picked James McKenzie Morrison instead, who stopped Rahman Jr in his last bout. Taking exception to White's comments, the son of former world heavyweight champion Hasim Rahman fired back at the MMA promoter and claimed he would beat any of the UFC's roster in a boxing match.
"First of all I wasn't knocked out, I was stopped," Rahman Jr told DAZN Boxing when responding to White's criticism. "I got stopped and Dana White could put anyone in there with me, Francis Ngannou and if you put them in there with me, I will destroy them. He knows that and he is not going to put any of his fighters in there, so I won't put much weight on what he says. I'd even get in the cage with these guys too.
"He doesn't want his fighters taking on boxers anyway. However, Dana White wants to do it we can do it. He doesn't even know me, and he is speaking on me, but Dana White will get slapped in his mouth if he comes and talks crazy to me.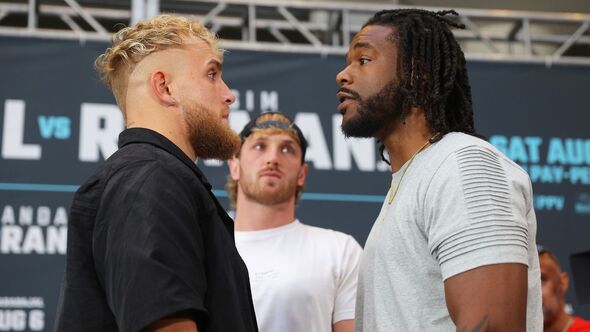 "We do this you have to respect warriors and others in the sport, I respect his guys over there and he would never talk like that to my face. When I see him, he would be like 'nice to meet you champ' and I am glad Jake has been exposing how fake he is in the combat sports world."
Rahman Jr is currently 12-1 as a professional boxer with that sole blemish coming against 'Kenzie' Morrison, who is the son of the late Tommy Morrison. 'The Problem Child' picked Rahman Jr over MMA legend Anderson Silva in order to silence his critics by facing a "real boxer."
MORE BOXING NEWS…
Julius Francis laughs at Tyson Fury comment as he discusses viral KO
Joshua conqueror Ruiz Jr explains mouthwatering fight plan after Ortiz
Fury sends Joshua and Hearn new message – 'I'll sign contracts today'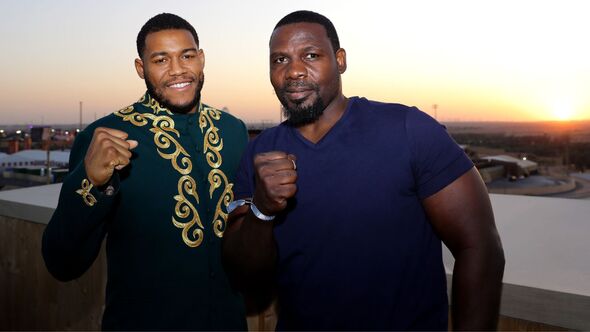 Paul makes his sixth outing in the paid ranks at Madison Square Garden next month. The YouTuber has five wins from his five fights having beaten former UFC star Ben Askren, NBA player Nate Robinson, fellow YouTuber AnEsonGib and former UFC welterweight champion Tyron Woodley twice.
Source: Read Full Article
The post Jake Paul backed up by Hasim Rahman Jr in row as violent threat sent to UFC chief first appeared on europesportsnews.com.