For the latest from the pitch sign up for our football newsletter
We have more newsletters
Hungry football fans are swapping their traditional half-time pie for a bag of juicy maggots.
A chunky grub was shown impaled on a cocktail stick moments before being wolfed down on the terraces. A wise-cracking supporter joked: "Still better than a hotdog at Arsenal.'' Another wrote: "Would be £4.50 at West Ham Stadium." And one quipped: "Where's the gravy?''
The mid-match meals are on offer to supporters at Sukhothai FC in Thailand.
READ MORE: Win 2 tickets to watch England vs Germany in Nations League action at Wembley Stadium
One fan tweeted a photo of a bag of grubs they bought for 20 Thai bhat – about 40p – at the club's Thalay Luang Stadium.
According to travel website THAIest, eating fried insects is "normal" in Thailand. Favourites include silkworms, grasshoppers, crickets, giant water bugs and scorpions.
What's your favourite food to eat at a football match – and what grub do you wish would be normal to have at a game? Let us know in the comments section.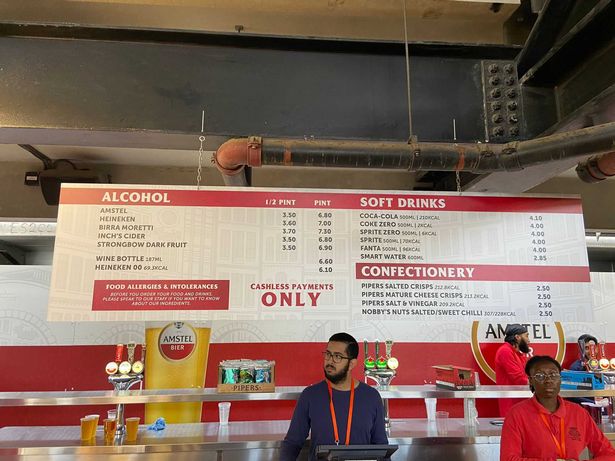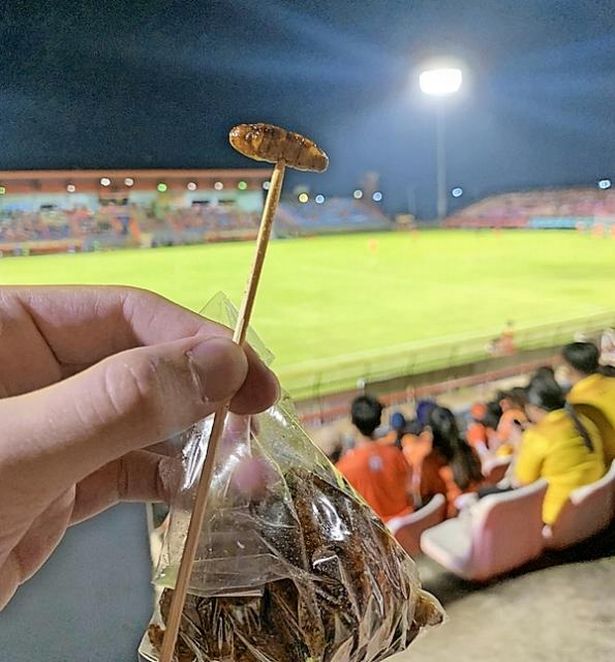 The website states: "Insects are low in calories, high in protein and extremely nutritious. Normally fried insects in Thailand are served with some white pepper and soy sauce. Many people love to eat it as a snack with beer."
The image went viral after it featured on the FootyScran Twitter feed, on which supporters post photos of their tastiest and least favourite half-time treats. Sukhothai FC were promoted to T1 – the nation's top tier – this year.
READ NEXT:
Premier League's most valuable XI includes one Man Utd star – and no Chelsea players

West Ham's forwards curse continues as £25.7m buy leaves just 12 months on after one goal

Premier League's most optimistic fans revealed – and Man Utd's hopes backfired
West Ham FC
Premier League
Exclusives
Source: Read Full Article
The post Football fans seen scoffing maggots as others joke West Ham would charge £4.50 first appeared on europesportsnews.com.