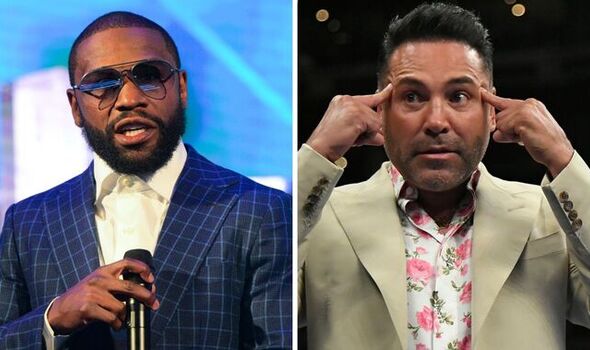 We use your sign-up to provide content in ways you've consented to and to improve our understanding of you. This may include adverts from us and 3rd parties based on our understanding. You can unsubscribe at any time. More info
Oscar De La Hoya says he wants to "move on" from his fierce rivalry with Floyd Mayweather as 'The Golden Boy' proposes that the pair begin working together once he relocates to Las Vegas. De La Hoya is keen to mend his relationship with Mayweather and wants to team up in order to buy Las Vegas' first NBA team.
Sin City has got the Golden Knights in the NHL and the Raiders in the NFL but has never had a basketball franchise. However, this looks certain to change after CEO of Oak View Group Tim Leiweke recently announced that his group has purchased 25 acres of land in Las Vegas to build a £2.4billion ($3 billion) sports and entertainment district that is set to include a 20,000-seat arena. Leiweke also revealed that he would love for the arena to eventually be the home of its own NBA team and De La Hoya is on board with the idea.
Talking to, FightHype.com, he said: "I'm actually moving to Vegas my home will be done around May next year. So, building there, so maybe there is something for us [De La Hoya and Mayweather] to do in Vegas together, some kind of business or I hear that the NBA may possibly go into town and so maybe we can join up and become a powerhouse there and help bring the team to the home that we built. We built Las Vegas – literally."
De La Hoya and Mayweather's relationship has been on the rocks ever since they first fought back in 2007. On that night at the MGM Grand Garden Arena, Las Vegas, Mayweather came away the victor via split decision much to the dismay of De La Hoya who still claims to this day that he beat 'TBE'.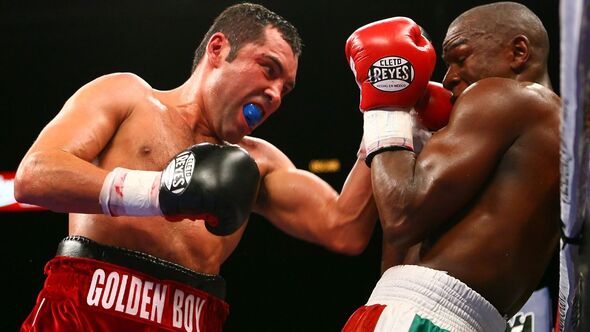 Since then, both men have made the transition from professional boxers to promoters and now find themselves needing to do business once again as a fight between De La Hoya's fighter Ryan Garcia and Mayweather's protégé Gervonta Davis is on the table.
The potential matchup is one of the hottest fights to make at the moment and there is clearly a massive appetite for the contest. Garcia has repeatedly called out Davis for the majority of his career but talks never took off. That was until after his win over Javier Fortuna earlier this month when Davis responded to 'KingRy's' most recent call out by promising to meet him at "the end of the year."
MORE BOXING NEWS…
Joshua called out by Ruiz Jr as Brit backed to get Usyk revenge
Tyson Fury reps 'reach out to Derek Chisora' about December fight
Hearn gives worrying three-word answer about Eubank Jr vs Benn fight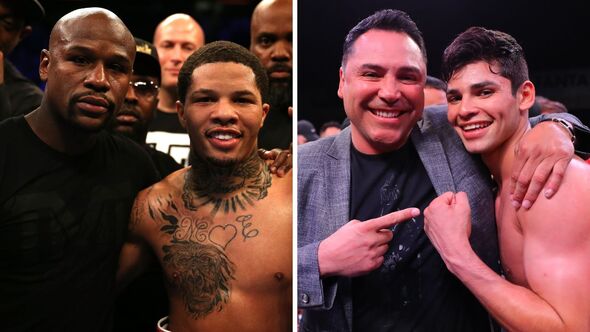 With that likely in mind, De La Hoya is keen to "move on" from his grudge with Mayweather.
He continued: "Let's just move on. I actually recently, several months ago, just said 'I wish him all the best'. It's funny because everything that he is or he was or how he was promoting, he's a pioneer. He's a pioneer. If you think about it, everything he stands for, everything he did, in the past, in the present, now, what he's going to do in the future it's like he's leading the way, he's charging the way so it's very admirable."
Source: Read Full Article
The post Floyd Mayweather made mouth watering NBA offer by Oscar De La Hoya despite fierce rivalry first appeared on europesportsnews.com.