In the world of combat sports, there are individuals whose dedication, perseverance, and expertise not only shape their own lives but also inspire generations to come. Firdavs Nabiev, a distinguished figure in the realm of Muay Thai, embodies this spirit of determination and accomplishment. Born in the historic city of Samarkand, Uzbekistan, in 1986, Nabiev's journey from a young enthusiast to a renowned coach and referee is a testament to the power of passion and hard work.
Nabiev's introduction to the world of sports began at the age of 10 when he joined the Muay Thai section, igniting a fire that would fuel his life's purpose. As he progressed through his education, he excelled academically while simultaneously dedicating himself to mastering the art of Muay Thai. Graduating from Samarkand State University's Faculty of Physical Education and Culture of Sports, Nabiev honed his skills and knowledge, setting the stage for an illustrious career in the world of combat sports.
One of Nabiev's defining characteristics is his unparalleled success as an athlete. His journey to becoming a 3-time champion of the Republic of Uzbekistan and earning the esteemed title of a master of sports in Muay Thai is a reflection of his unwavering commitment to excellence. Notably, in 2012, he achieved a remarkable feat by securing a place as a prize-winner at the World Championship in Thailand, an accomplishment that underlines his exceptional talent and dedication to the sport.
However, Nabiev's journey didn't conclude with his retirement from competitive fighting. Instead, it marked the beginning of a new chapter in his life. Leveraging his extensive experience and expertise, he transitioned seamlessly into coaching, swiftly becoming a beacon of inspiration for aspiring athletes. For over a decade, from 2009 to 2022, he molded young talents at a sports school, nurturing them to become world champions and prize-winners in Muay Thai. His role extended beyond coaching, as he also served as the Executive Director of the Samarkand region in the Muay Thai Federation from 2018 to 2022, amplifying his impact on the sport's development.
His influence further expanded when he took on the role of Head Coach of the national Muay Thai team from 2020 to 2022. Nabiev's dedication to refining his craft earned him the recognition of being a coach of the highest category. In 2020, the Minister of Sports of the Republic of Uzbekistan awarded him the Medal of Excellence in Physical Culture and Sports, a token of appreciation for his remarkable contributions to the sport's advancement and his exceptional achievements.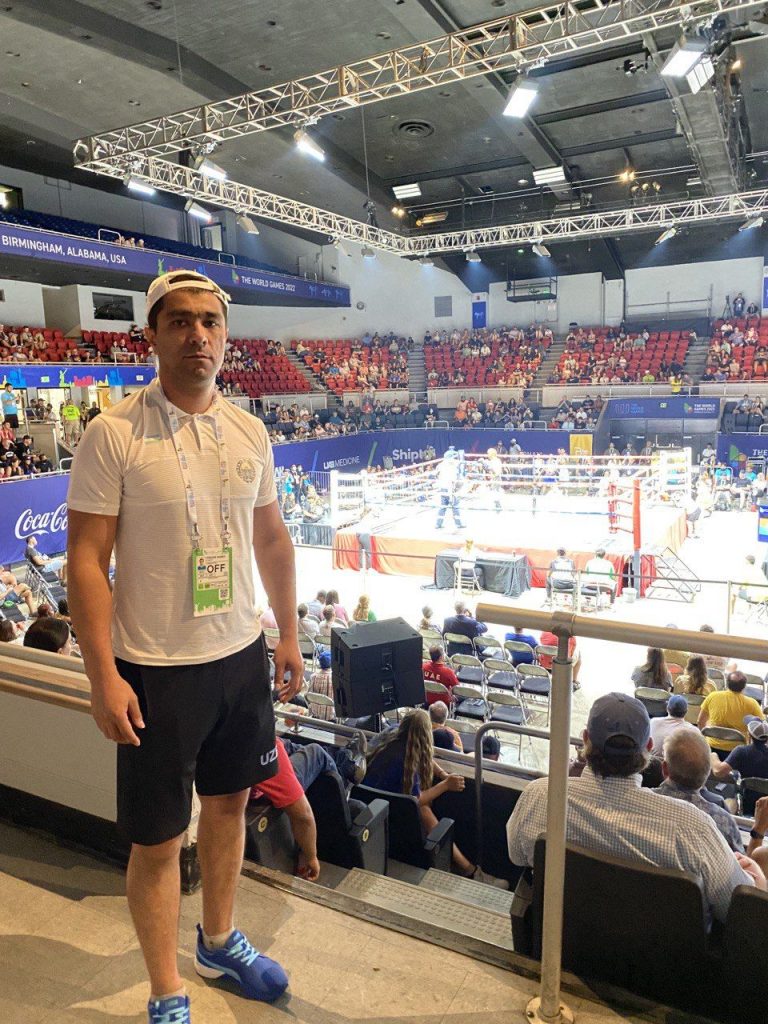 In a leap of faith, Nabiev embarked on a new adventure by venturing to the United States—a land of boundless opportunities. Drawing from his profound knowledge and passion, he started a career as a Muay Thai coach and judge. Within a remarkably short span, he molded his students into world champions. His unparalleled expertise as an international judge and referee in the Muay Thai ring added a unique dimension to his contribution in the sport.
In the buildup to the World Championship in Thailand in 2023, Nabiev's coaching prowess bore fruit as his students, Neil Zelinsky and Zachary Zelinskiy, clinched gold medals, showcasing the depth of his coaching philosophy and the level of sportsmanship he instills in his proteges.
For Nabiev, his journey has only just begun. In the United States, he aspires to educate, mentor, and guide athletes to achieve the pinnacle of success. His vision extends beyond individual triumphs to shaping world and Olympic champions. Nabiev's ambitions also include conducting master classes to share his wisdom, coaching techniques, and refereeing insights to cultivate a new generation of adept coaches and referees.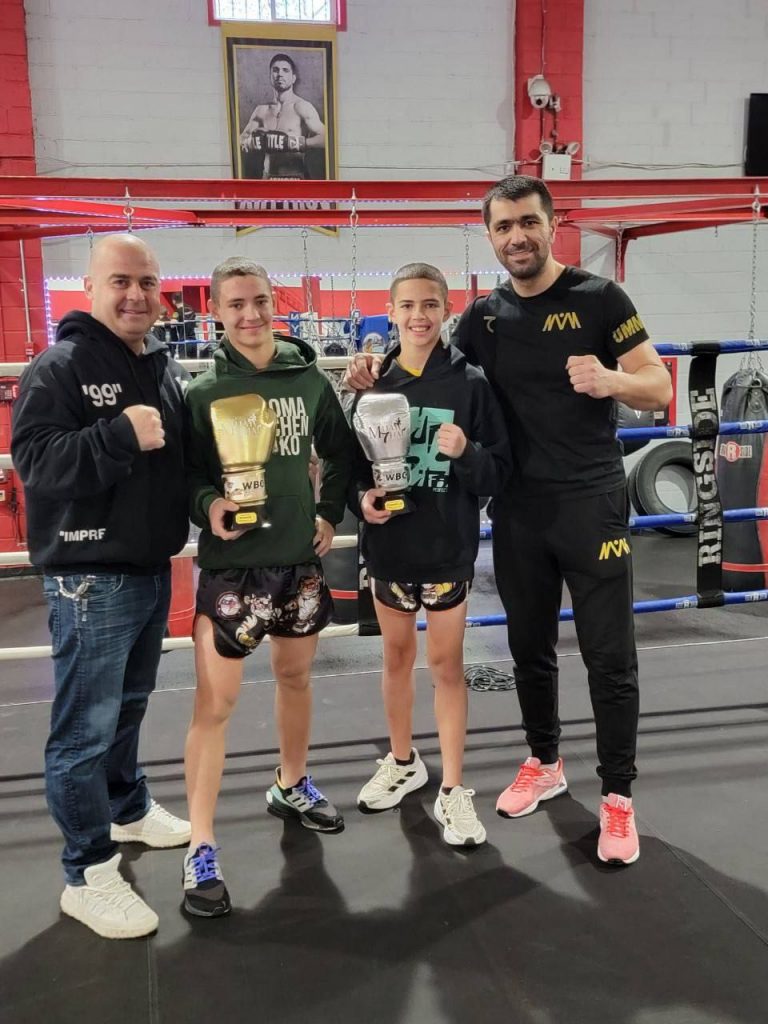 Firdavs Nabiev's story is one of passion, resilience, and an unrelenting drive to leave an indelible mark on the world of combat sports. From a young enthusiast in Samarkand to a revered figure on the global Muay Thai stage, his journey serves as a source of inspiration for anyone striving to turn their dreams into reality through dedication and hard work.