Russian-state TV delights in Emma Raducanu's new Russian coach
We use your sign-up to provide content in ways you've consented to and to improve our understanding of you. This may include adverts from us and 3rd parties based on our understanding. You can unsubscribe at any time. More info
Emma Raducanu has somewhat surprisingly snubbed Wimbledon as her favourite tournament on the WTA Tour. The All England Club is, of course, home territory for the British number one, but she has described the US Open as her preferred tournament in the early stages of her career.
Raducanu stunned the world this time last year, winning the US Open as a qualifier without dropping a single set in just her second Grand Slam appearance. She had burst onto the scene at Wimbledon just months earlier; no one could've predicted the wonders to follow at Flushing Meadow.
However, her return to New York was less memorable. On Tuesday night, Raducanu exited in the first round in straight sets against France's Alize Cornet, losing the points she earned with her title win in 2021. And after the match, the 19-year-old expressed her disappointment because the US Open is her 'favourite tournament'.
She said: "Losing is obviously really disappointing, really sad to leave here. It's probably my favourite tournament. But also, I'm, in a way, happy because it's a clean slate. I'm going to drop down the rankings. Climb my way back up. I've been doing some really good work in the last six weeks, especially. I am looking forward to kind of putting more of those weeks together consistently, [and] then we'll see what happens."
JUST IN: Emma Raducanu labelled 'not great' as Mats Wilander offers advice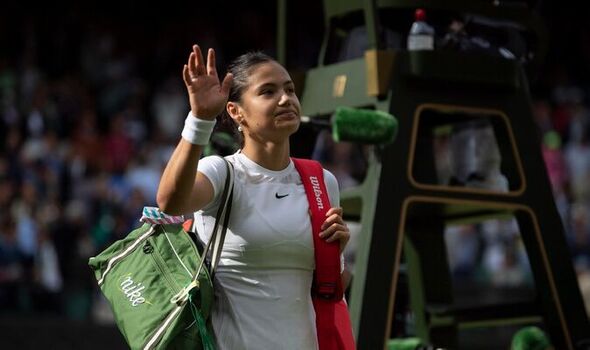 Raducanu was the 11th seed at this year's US Open but will plummet to the low 70s or early 80s in the WTA rankings after the Slam has concluded. Now feeling she has shaken off a target on her back, she is looking ahead to competing in lower-level tournaments for the remainder of the season.
"For me, the most exciting thing is trying to do well at each of the different tournaments," Raducanu explained. "It sounds weird, but [although] it would have been great to defend the title, I kind of want new experiences. In a way, I've kind of done that [won the US Open].
Meet the American club with an 'Ajax model' of competing for titles and creating transfers to Europe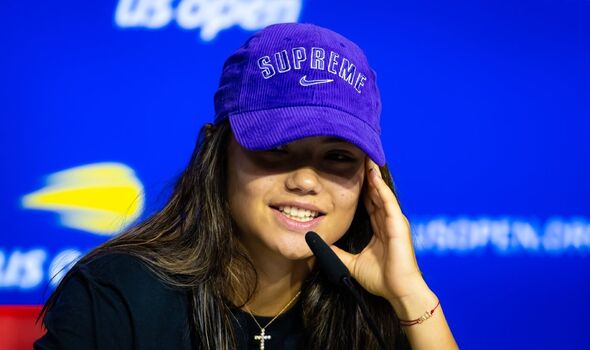 "So, like, I want another tournament. It doesn't really matter what it is. I think any player would be happy to win a tournament. I think it makes a massive difference, no matter what the level is. Yeah, I think I'll play some 250s [the lowest level of WTA events]. I think the rest of the year is that. We'll see what the calendar holds."
Raducanu's maiden season as a full-time competitor on the WTA tour has been challenging to say the least, but the teen's 'clean slate' stance bodes well for her future. There is a sense that all the pressure and expectation of being a reigning Grand Slam champion have vanished overnight. She can now return to the drawing board.
Source: Read Full Article
The post Emma Raducanu snubs Wimbledon in naming her 'favourite tournament' first appeared on europesportsnews.com.