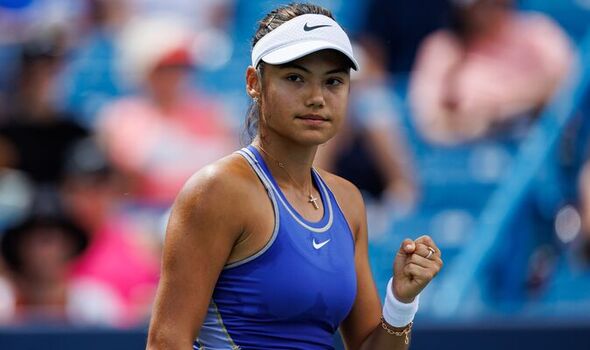 We use your sign-up to provide content in ways you've consented to and to improve our understanding of you. This may include adverts from us and 3rd parties based on our understanding. You can unsubscribe at any time. More info
Emma Raducanu has admitted she experienced some "really low" moments in the 11 months since winning the US Open. The 19-year-old became the first qualifier in history to win a Major at Flushing Meadows last year but went 13-17 in wins and losses before this week's Cincinnati Open – where she blew former world No 1s Serena Williams and Victoria Azarenka off the court – and has now shared the secret to her newfound success.
Raducanu has found her best level at the perfect time, with the US Open now 11 days away. The world No 13 will be tasked with attempting to defend her first and only title on one of the sport's biggest stages but is showing that she's up for the challenge after earning two monumental wins at the Western & Southern Open.
The Bromley teenager dispatched a soon-to-be-retired Williams 6-4 6-0 on Tuesday night before ousting two-time Major champion Azarenka 6-0 6-2 less than 18 hours later to reach the third round. Following her emphatic victories, the British No 1 has been honest about her rollercoaster first season on the tour and revealed how she has raised her game in Cincinnati.
"You're going to have a bad year regardless so for mine to happen after winning the US Open from qualifying, I think that it's okay and it's all part of the journey and I'm learning from it," she told Amazon Prime following her 62-minute victory over the world No 22.
JUST IN: Kyrgios injury fears raised ahead of US Open after half-hearted loss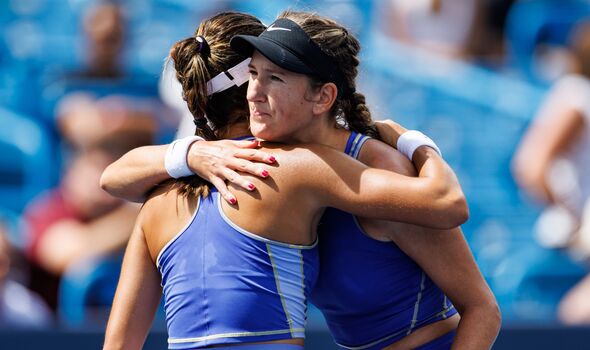 Raducanu is finally appearing to crack the code to consistency in Ohio after dropping just six games en route to the third round, and admitted that finding a consistent level of emotion instead of celebrating or getting down on herself too much had helped her after a year containing some lows.
Admitting she had already "definitely" learned from her match against the Belarusian, the ninth seed continued: "I've been really high and I've been really low, and just staying one sort of level like I was today and yesterday definitely helps as well."
DON'T MISS
Kyrgios explodes at 'standards' in Cincinnati in x-rated umpire rant
'Bureaucratic BS' Forbes owner weighs into Djokovic US Open debate
Murray sent packing by Norrie in Cincinnati as apprentice beats master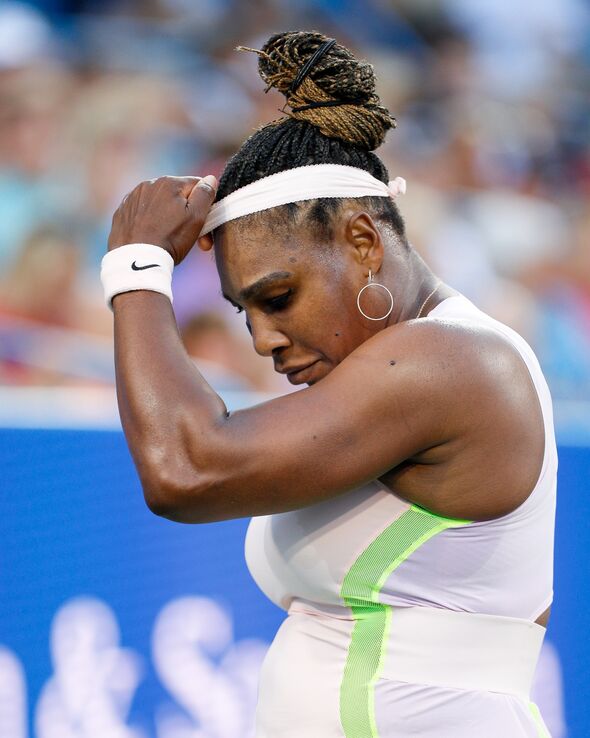 Raducanu echoed her sentiment from her on-court interview, as she was praised for remaining composed against both Williams and Azarenka instead of cheering herself on for winners or berating herself for mistakes. "I've just learned to really zone in internally," the US Open champion explained.
"Like today and yesterday I didn't really show any emotion and then I didn't let myself get high or low, I was just one level and I think that helped." The 19-year-old now takes on American No 1 Jessica Pegula for a spot in her fourth quarter-final since winning the US Open.
Source: Read Full Article
The post Emma Raducanu shares new tactic behind Cincinnati success after being really low first appeared on europesportsnews.com.