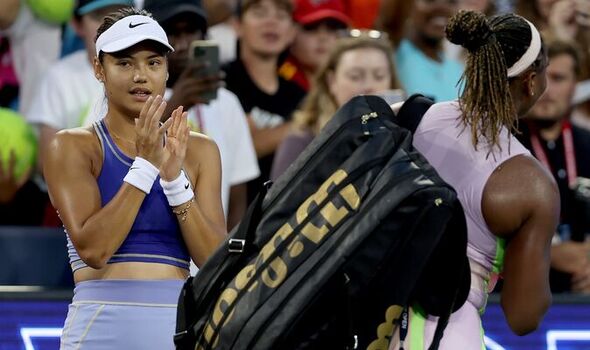 We use your sign-up to provide content in ways you've consented to and to improve our understanding of you. This may include adverts from us and 3rd parties based on our understanding. You can unsubscribe at any time. More info
Emma Raducanu has explained why she "didn't want to make a scene" in her victory over Serena Williams on Tuesday. The 19-year-old earned one of the biggest scalps of her career as she bagelled the 23-time Major champion for a 6-4 6-0 win in just 65 minutes but was noticeably subdued in celebration despite finding arguably her best level since winning the US Open.
Raducanu drew Williams in the most anticipated first-round match of this week's Western & Southern Open, with the former world No 1 having recently announced her upcoming retirement. And it was a statement performance from the US Open champion who dropped just four games against the two-time former title winner in Cincinnati.
Despite earning one of the biggest victories of her career, the world No 13 was muted in her celebrations both during the match and after closing out the win, and she has now explained why she opted to keep things low-key. "I think that playing Serena, you don't like – to be honest, I was just like in awe and you don't want to -" she started, initially struggling to clarify her lack of celebration.
"I think I said, like, one 'Come on' in the match, and I was just staying to myself, because I respect her so much as an athlete, as a tennis player, as a person." The Cincinnati debutant also explained that she thought it was Williams who deserved the celebrations as she was happy to join the crowd in honouring the 40-year-old's legendary career.
JUST IN: Roger Federer announces Laver Cup 'partnership' with Kate Middleton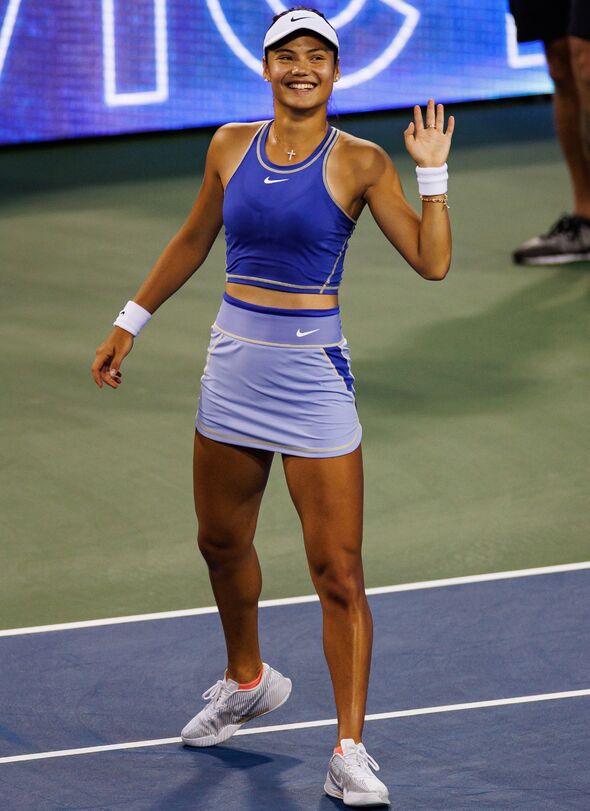 Raducanu continued: "I think she's done amazing things for the sport. I didn't really want to make a scene. Like she's done so much for the sport that, yeah, I just respect her a lot.
"I think that no big celebration was necessary. I think the biggest celebration is just like what the crowd kind of gave her and honoured her. Myself, as well." Just a week before their first-round clash at the Western & Southern Open, Williams confirmed she would be "evolving away" from tennis in a Vogue interview, with many assuming the upcoming US Open would be her final tournament.
DON'T MISS
Djokovic's Serbia captain responds to Nadal's Davis Cup absence
Ukrainian ex-pro's fiery statement after Russian got fan kicked out
Kyrgios booed by Cincinnati crowd for swearing and whacking ball away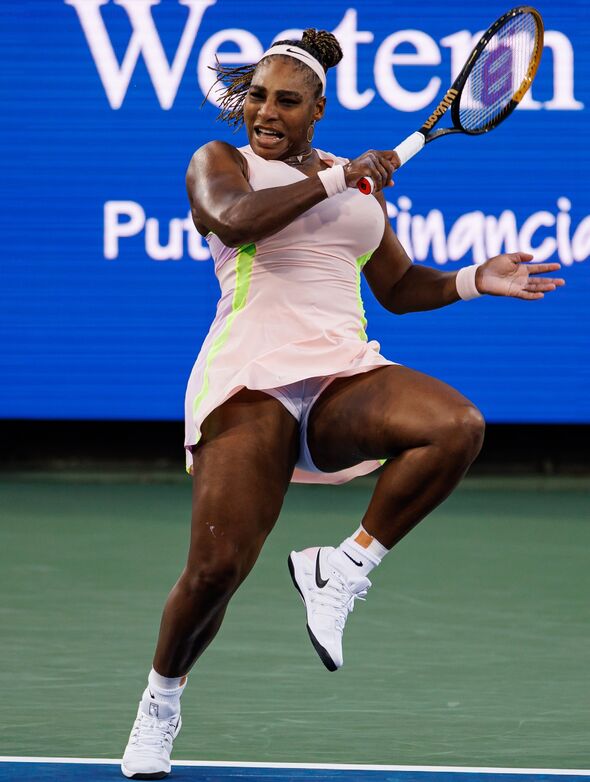 Raducanu is well aware of the impending end to the 23-time Grand Slam champion's career, and added: "Who knows how many times I'm going to see such a great champion out there again."
The British No 1 will now face one of Williams' good friends and another former world No 1 and multi-Grand Slam champion in Victoria Azarenka in the second-round on Wednesday. "Of course it's difficult all round isn't it, you're playing one Slam champ to another," she joked after her win over the tennis icon.
Source: Read Full Article
The post Emma Raducanu explains why she didnt want to make a scene against Serena Williams first appeared on europesportsnews.com.