Lando Norris and Daniel Ricciardo at 2022 McLaren launch
We use your sign-up to provide content in ways you've consented to and to improve our understanding of you. This may include adverts from us and 3rd parties based on our understanding. You can unsubscribe at any time. More info
McLaren offered outgoing driver Daniel Ricciardo an opportunity to join their Indycar team in an attempt to keep him in their company. Despite having a contract until the end of the 2023 season with McLaren the manufacturer will part ways with the 33-year-old after this campaign ends, it was announced today.
Arrow McLaren SP was launched in 2020 with McLaren CEO Zak Brown installed as chairman of the team. Mexican driver Pato O'Ward has given the team four victories but they are without an Indy 500 win.
Brown is close friends with Ricciardo and spoke to the Australian about switching to Indycar racing. Talking to GP Fans Brown said: "Yes, we spoke about that.
"He's an exceptional racing driver and any team that he drives for, it's a privilege to have Daniel drive for you and we do have a variety of racing activities. That being said, he's very focused on Formula 1. Of course, the door will always be open here at McLaren but I believe he has a real desire to continue in Formula 1.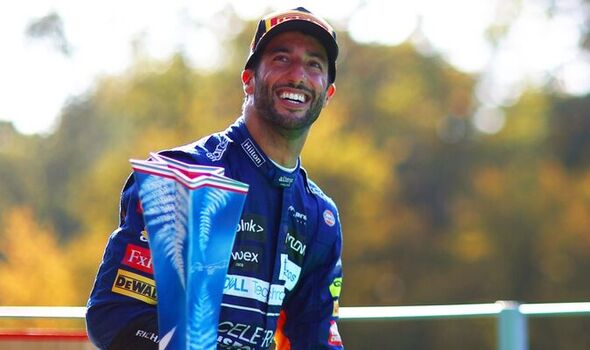 "We'll leave it at that and let him comment when he speaks about his future activities." Ricciardo was coming under increasing pressure from McLaren this season with just one top-six placing coming at Australia in April.
McLaren are reportedly looking to clear the seat for compatriot Oscar Piastri. Last season the Aussie gave McLaren a victory in the Italian Grand Prix at Monza, but he has so far been unable to repeat that success.
DON'T MISS:
Daniel Ricciardo issues bleary-eyed statement after McLaren stint cut short
Toto Wolff makes Mercedes confession Lewis Hamilton and George Russell won't like
Lewis Hamilton tipped for first win of the season at Spa by taking advantage of 'situation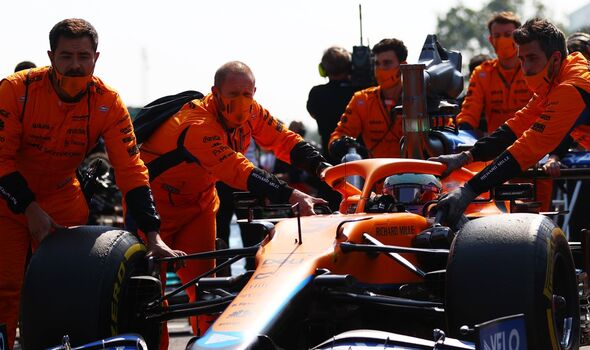 After the news was revealed today that Ricciardo was leaving McLaren at the end of the season the Australian posted an emotional video on Twitter. He said: "From a results point of view, to consistently get the results I was after, wasn't always there. It made some weekends tough. I felt those, absolutely.
"But I also have many happy memories of my time with the team and I think about Monza, standing on the top step and bringing the team their first win since 2012. That sort of stuff was awesome."
Source: Read Full Article
The post Daniel Ricciardo rejected new McLaren offer away from F1 during split talks first appeared on europesportsnews.com.