Lando Norris and Daniel Ricciardo at 2022 McLaren launch
We use your sign-up to provide content in ways you've consented to and to improve our understanding of you. This may include adverts from us and 3rd parties based on our understanding. You can unsubscribe at any time. More info
Formula 1 star Daniel Ricciardo is eager to remain in the sport as speculation mounts over what lies in store for the McLaren driver at the end of this season. It's understood the Australian will leave the Woking-based outfit in November, with no clear idea as to where he'll nd up if he's to stay in F1.
A merry-go-round of driver movement will see Fernando Alonso replace the retiring Sebastian Vettel at Aston Martin next year. Alpine announced earlier in August that reserve driver Oscar Piastri would then take Alonso's seat, only for the youngster to deny he'd agreed to the move.
McLaren have also been linked with the Australian prospect, who has won consecutive titles in Formula 2 and Formula 3 the past two seasons. Ricciardo, 33, is contracted to the manufacturer for 2023 and would require a pay-off to leave, but a future in F1 is still very much the focus.
"There's certainly a few things," the former Red Bull star told Speedcafe in July when asked what he loves about driving for motorsport's leading promotion. "Like, the competition – it has to be one of the only sports in the world where there's only 20 people that are doing it.
Lewis Hamilton 'transformed' ahead of Belgian Grand Prix as Brit prepares title comeback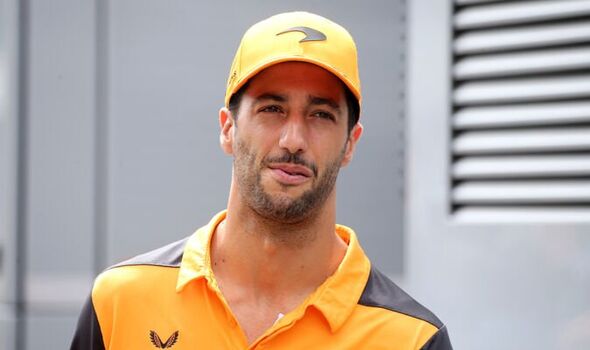 "The competition is such like a small, 0.001 percent of a group. So to be able to not only be part of that group, but to compete inside that group, that's such a unique thing in itself. And so I love that."
Ricciardo currently sits 12th in the drivers' standings and has produced 57 points fewer than team-mate Lando Norris, who resides in seventh. He described the highs and rewards of success in F1 as "pretty amazing and pretty spectacular."
"I believe I still thrive off it because I still believe I belong [in Formula 1] and can do it," he continued. "That's what really gets me jacked.
DON'T MISS
Toto Wolff delivers positive verdict on FIA reforms after Max Verstappen title controversy
Lewis Hamilton's behind-the-scenes reaction to Mercedes struggles detailed by Toto Wolff
Max Verstappen was labelled 'high risk' by Mika Hakkinen before F1 icon offered apology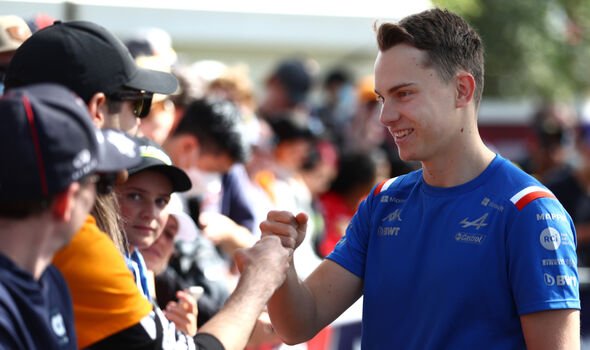 "And the love of it, as well as knowing any weekend it could be there, it could be around the corner. Monza last year. . .a week before at Zandvoort nobody was predicting that, not even myself, so even just the thought of a weekend like that could be one week away, it's pretty cool."
As things stand, a potential swap between McLaren and Alpine looks most plausible, but that depends on the outcome of any litigation over Piastri's contract. Then there's the matter of resolving the outstandings year on Ricciardo's current deal.
If motivation to drive were the deciding factor in the matter, Ricciardo would already know for certain his fate for next season. He and other key figures remain in the dark for the time being, but one possibility is the veteran being left on the sidelines and without a seat for 2023.
Source: Read Full Article
The post Daniel Ricciardo breaks silence on F1 future with McLaren exit looking increasing likely first appeared on europesportsnews.com.