Yusupov Muzaffar is an exceptional coach and sportsman in the martial arts field. He has earned global recognition, honorary titles, and numerous awards for his competency in sports. During his coaching career, he influenced his students to incorporate healthy lifestyles to improve their martial arts aptitude. Consequently, they have proven themselves to be champions in national and international competitions.
Since childhood, Yusupov has been passionate about martial arts, resulting in him pursuing a career as a professional sportsman and coach. He was enrolled in the Uzbek State Institute of Physical Culture, which he graduated from in 2005. Additionally, he received the highest title any sportsman could receive for excellent sportsmanship and exceptional performance: the Master of Sports. The Ministry of Culture and Sports of the Republic of Uzbekistan awarded Yusupov his title with dedication to his hand-to-hand combat expertise.
Beginning in 2003, Yusupov started participating in competitions around the world, getting the highest credits multiple times over the course of 17 years. Some of his most notable winnings occurred at the Open Championship of Uzbekistan, the combat fighting International "Golden Valley" Tournament, the Budapest World Championship, and the W.S.K.F. World Championship. In each one, he crushed the competition as the victor. From 2005 to 2007, Yusupov boldly claimed the accolade "Champion of Uzbekistan," proving his talent in the brawling arena. In 2012, he added "International Category" to his title because of his athletic excellence and diligence.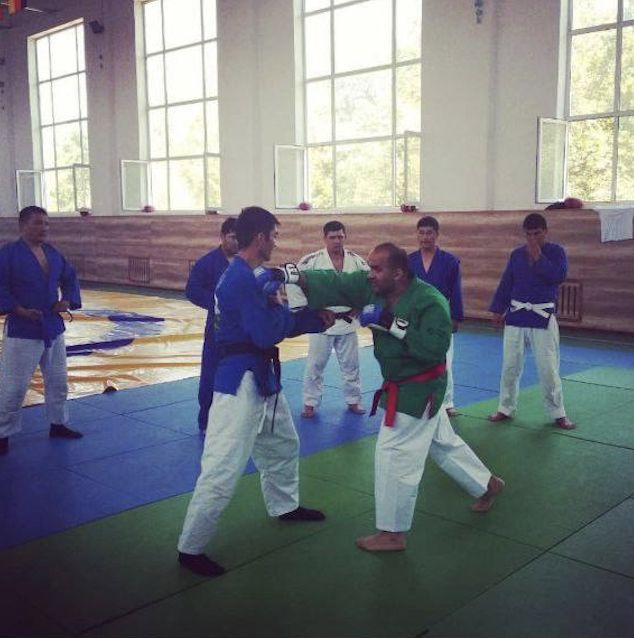 While actively engaging in fierce competitions and fighting his way to the top, Yusupov was a vivid part of many national exclusive organizations in Uzbekistan, including the Hand-to-Hand Fighting Federation, the Universal Fight Federation of Uzbekistan, and the Shotokan Karate-Do Association. On the one hand, the Hand-to-Hand Fighting Federation and the Universal Fight Federation of Uzbekistan were highly selective when choosing their members, permitting only the most distinguished sportsmen to join their associations. On the other hand, for 13 years, he was the most powerful sportsman for the Hand-to-Hand Fighting Federation and was a critical leader to his team.
Alongside his martial arts competitions, Yusupov is a professional martial arts coach specializing in karate. He began coaching around 2018 and became certified as an international coach. His students are a testimony to his impeccable coaching abilities, who have competed in international tournaments and world cups and been champions. Muzaffar also gives lessons on cultural sports and how to live healthy lifestyles with physical conditioning techniques and practices. In addition to coaching, he regularly develops promotional strategies and organizes competitions and other sporting events because he desires to spread the word about martial arts throughout Uzbekistan and abroad.
About the Author
Floyd Fields is an enthusiastic sports author who highlights talents and potential stars in the sports universe. He studies sportsmens' biographies to build a valid frame of reference for his stories.