Max Verstappen makes subtle dig at Lewis Hamilton in April
We use your sign-up to provide content in ways you've consented to and to improve our understanding of you. This may include adverts from us and 3rd parties based on our understanding. You can unsubscribe at any time. More info
Red Bull team principal Christian Horner teased his Mercedes counterpart, Toto Wolff, after Max Verstappen's dominant win in Belgium. It was a much better weekend for Red Bull than it was for the Silver Arrows, who only had one finisher after Lewis Hamilton's opening-lap incident with Fernando Alonso.
Hamilton shouldered the blame for his collision with Alonso, which sent him shooting up into the air before sustaining race-ending damage when his car returned to the track. George Russell made sure that Mercedes left with a decent points haul by finishing fourth, but an unexpected Red Bull one-two was the story of the Belgian Grand Prix.
A penalty for taking a new power unit saw Verstappen start 14th on the grid, but superior pace quickly moved him up to the front and he led before the halfway mark. The Dutchman claimed another resounding win with team-mate Sergio Perez in second, much to the delight of Horner who witnessed Red Bull's Championship leads grow on both fronts.
Belgium hosted the first Grand Prix since the FIA introduced a new technical directive (TD) that forces teams to limit porpoising. Horner initially resisted the changes that Wolff was pushing for and the Red Bull boss pounced on his opportunity to twist the knife on Sunday.
DON'T MISS: Martin Brundle picks sides in Lewis Hamilton and Fernando Alonso feud after Belgian GP row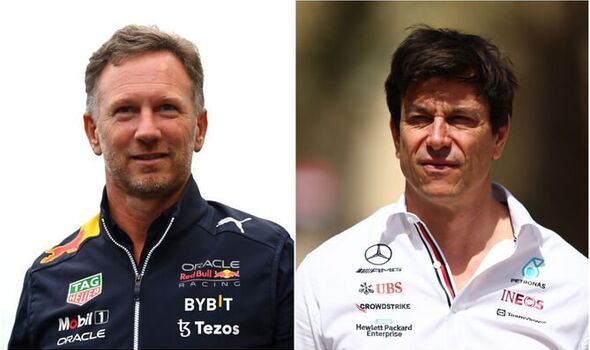 "On the face of it, I'd probably have to thank Toto for the TD," he joked. "No, in all seriousness, the circuit played to our strengths. We've a very efficient car, we found a very good set-up and Max was just in phenomenal form since the very first lap in practice."
The victory was Verstappen's ninth of a dominant season with Ferrari seemingly slipping behind in the race for team and individual honours. Charles Leclerc and Carlos Sainz now sit third and fourth in the Drivers' Championship, which the Red Bull star leads by a commanding 93 points.
Horner finds himself in a strong enough position to poke fun at his competitors with Red Bull claiming 10 of the 14 available victories so far in 2022. That comes in stark contrast to the tense battle that took place last year with Verstappen and Hamilton pushing their title race to the wire.
"Strategically, we chose to take the penalty here and 14th became 13th as a starting point with everybody else or so many penalties being taken," added Horner. "But, of course, Max still had to navigate his way through the pack and he did that very, very efficiently over the first couple of laps. He hit the front far quicker than we could have ever expected and the soft tyre seemed to work very well for him as well in that first stint.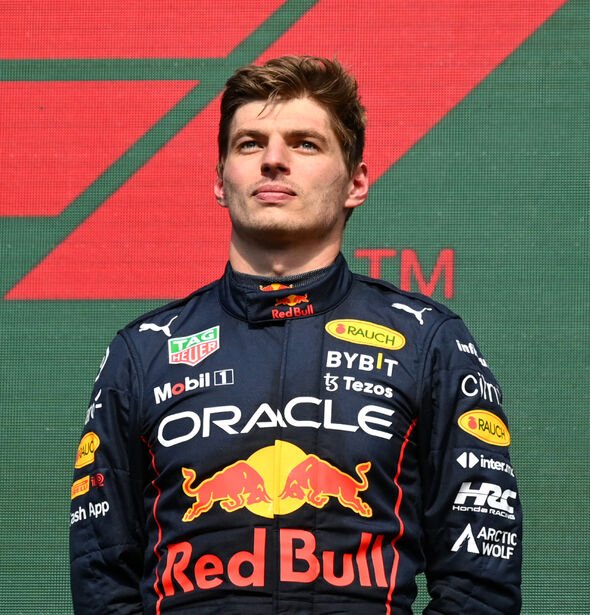 "Thereafter, the pace that we had with both Max and Checo was enough to easily pass Carlos [Sainz] and bring home probably one of the most dominant performances we've had as a team since either 2010 or 2013.
"It is right up there with that period, and I don't think we've ever won a race starting from 14th on the grid." Verstappen will trade one group of rowdy fans for another with the Dutch Grand Prix up next on September 4.
Source: Read Full Article
The post Christian Horner taunts Toto Wolff after Max Verstappen masterclass at Belgian Grand Prix first appeared on europesportsnews.com.