Anthony Joshua 'desperate' to win Oleksandr Usyk rematch
We use your sign-up to provide content in ways you've consented to and to improve our understanding of you. This may include adverts from us and 3rd parties based on our understanding. You can unsubscribe at any time. More info
Anthony Joshua has admitted he didn't try to hurt Oleksandr Usyk in their first clash as the pair build up to their crunch championship rematch. The Brit will have a second chance to defeat the Ukrainian after suffering a stunning loss at the Tottenham Hotspur stadium last September.
Many claimed the Watford local adopted the wrong game plan for last year's bout, opting to try and outbox the 35-year-old rather than going for the knockout. Now in a strange statement ahead of the highly-anticipated fight, Joshua explained exactly what he intended to achieve in his first contest with Usyk.
"It sounds crazy, but I'm not going to lie – my objective was never to hurt him," he said, as quoted by TalkSport editor Micahel Benson. "My aim was to go the full 12 and prove I could box as well as he does. But I didn't work hard enough to prepare for a 12-round fight at that pace."
Joshua was comprehensively beaten by the Ukrainian, who put on a masterclass of ring craft and technique. Usyk set the tone early in the fight, constantly moving around and making it difficult for AJ to hit him, who was rooted to the spot in the middle of the ring.
Recommended:
Oleksandr Usyk tipped to retire Anthony Joshua in rematch – Wouldnt have the x-factor
JUST IN: Oleksandr Usyk tipped to retire Anthony Joshua in rematch – 'Wouldn't have the x-factor'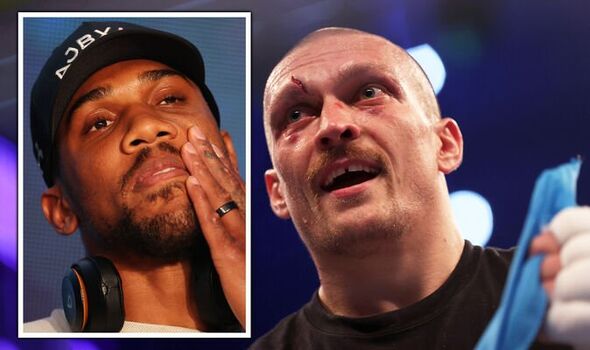 Joshua was unable to use his power in his right hand punch to knock Usyk off balance or back him into the corner. The Brit suffered a nasty blow to his right eye which was significantly swollen following the fight's conclusion and suffered a barrage of shots from Usyk as the final round drew to a close and Usyk was ultimately declared the winner.
AJ also stressed the challenge of competing against left handers and explained that adjustments will need to be made to have any success against Usyk this time around. "I need adjustments to deal with a southpaw because to me these lefties are a nightmare," he added. "I swear if Oleksandr wasn't a lefty I would have smoked him, 100%."
The second bout was due to take place earlier in the year but Usyk took up arms, amid his country being invaded by Russia, before being granted special dispensation to leave and begin his training camp. And now, The Ring magazine title will also be on the line, after it was vacated by the seemingly retired Tyson Fury.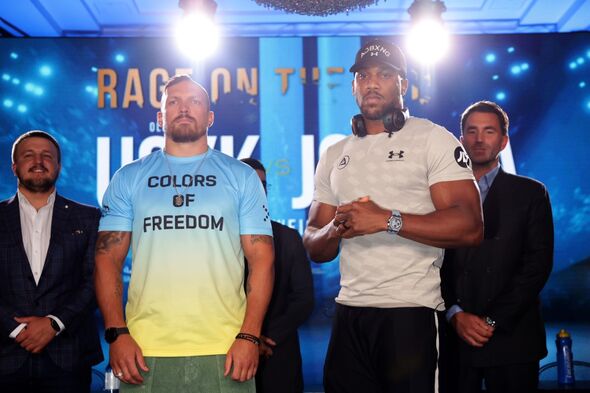 And Kell Brook, who himself stepped away from the sport after his explosive win over Amir Khan in February, gave his opinion on Saturday's blockbuster PPV fight and claimed Joshua will lose once more to the Ukrainian and be forced to retire.
"To be honest with you, I see Usyk beating him again. Unless Anthony Joshua comes out and he puts it on him from round one and uses his size and strength," he told www.safebettingsites.com.
"The only way, in my opinion, that Anthony Joshua can win is to use his strength and his power and put it on him in that way. In a boxing match, it's Usyk all day every day." With Joshua set to adopt a more aggressive approach on Saturday and Usyk suspected to have gained 15kg since the pair's last fight, we can expect that both fighters will be aiming for a brutal knockout victory.
Source: Read Full Article
The post Anthony Joshua makes mind-boggling admission about Oleksandr Usyk fight plans first appeared on europesportsnews.com.